Watch collecting doesn't exactly make a whole lotta sense – most of the time. What we can be sure of as watch collectors is that watch collecting, at the very least, elicits happiness in some way. Why is that?
This week, Kaz and Mike run through several aspects of watch collecting that simply spark joy. You'll also hear about a cool new Seiko clone on the market and Kaz's journey to getting his old Omega serviced. Enjoy!
Show Notes
Vintage Omega Seamaster: https://www.instagram.com/p/B7L8TY-nNdf/
Seiko SBDY015: https://www.instagram.com/p/CCWjNu8nzLU/
Klein Vintage Watch: https://www.kleinvintagewatchrepair.com/
Rdunae Vintage Turtle 6105-8000: https://wrwatches.com/collections/rdunae-retangula/products/rdunae-turtle-6105-8000?variant=31355244216429
Uncle Seiko GL831: https://www.uncleseiko.com/store/p148/gl831.html
Watchesoff: https://www.instagram.com/watchesoff/
MyScurfaStory: https://www.instagram.com/myscurfastory/
Orion Calamity: https://orionwatch.com/calamity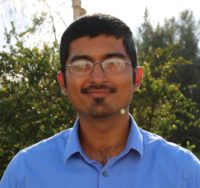 Kaz has been collecting watches since 2015, but he's been fascinated by product design, the Collector's psychology, and brand marketing his whole life. While sharing the same strong fondness for all things horologically-affordable as Mike (his TBWS partner in crime), Kaz's collection niche is also focused on vintage Soviet watches as well as watches that feature a unique, but well-designed quirk or visual hook.