In this new TBWS segment, Mike and Kaz compare some of the watch world's favorite design and style tropes in a head-to-head match between two watches at a time. Also, Patreon is growing! Thanks to everyone that has hopped on for those special tiers.
Tune in and tell the community what your picks would look like and if they're any different from what the guys picked out.
Patreon Perks! https://www.patreon.com/twobrokewatchsnobs
Our Amazon Page: https://www.amazon.com/shop/twobrokewatchsnobs*
Show Notes
Dual Crown Microbrand Diver:
vs.
---
Art Deco Style:
vs.
---
Seiko PAD Pepsi Diver:
vs.
---
Stainless Steel Bezel Microbrand Diver:
vs.
---
The Flieger Feeling:
vs.
---
Vietnam Vibes:
vs.
---
Seagull Chrono ST19 Microbrand:
vs.
---
Unnecessary Meteorite Dial:
vs.
---
Himalaya Slayer: 
vs.
---
Rainbow Diamond Bonanza:
vs.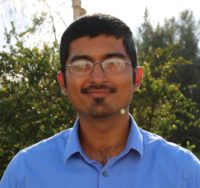 Kaz has been collecting watches since 2015, but he's been fascinated by product design, the Collector's psychology, and brand marketing his whole life. While sharing the same strong fondness for all things horologically-affordable as Mike (his TBWS partner in crime), Kaz's collection niche is also focused on vintage Soviet watches as well as watches that feature a unique, but well-designed quirk or visual hook.