2019 is already feeling like the end times – the Sword of Damocles feels primed to plummet down upon us at any moment… perfect time to talk watches! This week Mike and Kaz wanted to share their perspective on how to build a watch collection in 2019 the TBWS way. The choices below are designed for watch folks who may already have a piece or two under their belts and they're looking at options for how to explore their horological inclinations further. As such the choices below span styles and prices but all of them are badass!
We also talk shop with the noted discontinuation of the Seiko Sumo 0_o and Wind Up SF. Any local videographers available to help us document the TBWS get-together we're doing that weekend? Or maybe you know someone in the field we can be put in touch with? Any direction on this would be awesome.
Let us know your thoughts on the pieces we picked below and totally let us know what your choices would be as well!
First Picks
As a first choice Mike starts out with the Junghans Max Bill 38 – an incredible option for someone in need of a clean, dress watch that's not too "blingy" and can honestly be worn in most normal (non-outdoorsy) situations. Good brand with a great history in build quality offering pieces that check a lot of boxes. Hell yes.


Keeping it real is important – that's why Kaz's first pick is something from the Timex Peanuts Collection. It allows you to choose something lighthearted and it's a great reminder that watch collecting and how you express yourself through horology is supposed to be fun. Plus these things are only about $40 – boom.


---
Second Picks
It's easy to forget how many awesome pieces Hamilton offers – case in point: the Hamilton X-Winds. An incredibly functional flight-style chronograph offerings all the bells and whistles you'd expect from a watch like this. Slide rule bezel, GMT, and a lot more. Great choice if you're attracted to the aesthetics of the Citizen Nighthawk but are in the market for something with a different flavor.


The Zodiac Seal Wolf has been on Kaz's mind for a long time – and rightfully so! Small dive watch, really cool new movement innovations, great brand history, and (most important) really fun designs and aesthetics. Perfect for those in the market for a vintage-ish style diver build with modern reliability. That powder blue one is our favorite – check it out.


---
Third Picks
We'll always sing the praises of the Bulova Lunar Pilot – in fact, Mike wrote a review on it. So it makes sense that this watch would make the list. What's not to love? Speedmaster vibes with some really incredible movement technology. Oh, and it's super affordable!
Here in the states we don't get much exposure to Certina watches. So when I saw there was a vendor supplying them on Amazon I was pleasantly surprised. Certina has great history and a good reputation for build quality. Plus, it's a great choice for someone looking to build their collection with pieces that don't get too much exposure.


---
Extras and Honorable Mentions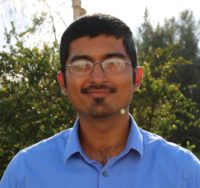 Kaz has been collecting watches since 2015, but he's been fascinated by product design, the Collector's psychology, and brand marketing his whole life. While sharing the same strong fondness for all things horologically-affordable as Mike (his TBWS partner in crime), Kaz's collection niche is also focused on vintage Soviet watches as well as watches that feature a unique, but well-designed quirk or visual hook.