The time has come, Watchfam! The Two Broke Watch Snobs are wrapping up 2018 with the very first " 2018 TBWS Best In Horology Awards Show!" The guys take a look back at this past year's releases and they're playing favorites by choosing winners in various categories. What follows is a list of all the categories and the winners. So if you don't want to have any surprises spoiled don't scroll any further!
SPOILER ALERT – TBWS Best In Horology Awards Show category winners are below!
—
—
—
—
—
—
—
—
—
—
—
—
Best Beads of Rice:
Best Watch to Have Food Poisoning With:
Best Handjob Watch:
Best Non-Diver Microbrand Piece
Best Watch To Wear in the Midst of an Existential Crisis:
Best Watch to Wear While Influencing a Foreign Government's Elections:
Worst Vintage Reissue:
Best Watch To Cave Dive With While Rescuing A Soccer Team Of Young Boys In Thailand:
Watch Mostly Likely To Lead To Divorce:
Best Watch To Crash A Royal Wedding With:
Best Watch To Wear While Threatening Your Daughter's Prom Date:
Best Overall in 2018:
Share your thoughts on our choices in the comments below and totally let us know what categories we should start considering for next year's "TBWS Best In Horology Awards Show!"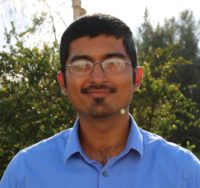 Kaz has been collecting watches since 2015, but he's been fascinated by product design, the Collector's psychology, and brand marketing his whole life. While sharing the same strong fondness for all things horologically-affordable as Mike (his TBWS partner in crime), Kaz's collection niche is also focused on vintage Soviet watches as well as watches that feature a unique, but well-designed quirk or visual hook.