EMG Watches Review:

The Horizon Chronograph
By: Kaz Mirza
The EMG Watches Horizon has been on my radar for a while. The microbrand is pretty active on their Instagram profile – they've been posting renders, asking their audience for feedback, and (very recently) sharing photos of prototypes. But during that whole process a question was rolling around in my brain: "Do I like this watch?" The choice lingered and swayed as I quietly drove myself insane over the course of a few months.
I would see photos of the EMG Watches Horizon and be incredibly drawn to it. But I couldn't ever engage that mental shift from window shopping to purchasing. That final lover's leap of remorseless consumerism where I scream "Yes, EMG Watches Horizon – take me I'm yours!" just wasn't happening (#HorologicalErectileDysfunction?). But even though I couldn't pull the trigger, I still couldn't stop thinking about the watch.
As chance would have it I recently received the opportunity to do a hands-on review with the EMG Horizon. I agreed to the review and relished the opportunity – maybe this would give me what I need to decide if the watch was right for me. About a week of waiting and the package was on my door step. Little did I know that the journey ahead was going to be more tumultuous than I anticipated.
The Case:
I personally love square watches – there's something very fun about them and perhaps that's one of the reasons I'm drawn to the EMG Horizon. Measuring at 38mm x 38mm and 46mm lug to lug, the watch wears larger than the numbers lead you to believe (that's also just one of the things about square watches). The sides of the case have slight curvature to them, so the watch doesn't appear like a plan old square on the wrist. It has some subtle flair to it, creating something that's both comfortable and visually balanced.
The top of the case (facing the wearer) features beveled edges with two distinct characteristics. The beveled edges facing 9 & 3 o'clock  slightly belly downwards towards the casback. While the beveled edges near 12 and 6 o'clock continue their angle of descent straight all the way down to the downward angled lugs. The effect is actually a lot of fun and helps reinforce that cool, vintage racing chronograph vibe the EMG Watches Horizon is going for. Also, please note that final production pieces will feature drilled lugs (woo-hoo!).
According to the website, case thickness is at 11mm. However the sapphire crystal curves up and adds a bit more visual heft to it than one would expect – approx. an extra 1mm. This combined with the fact that the EMG Watches Horizon is powered by the Seiko Mecaquartz VK-64 means that the watch has an unexpected lightness to it.
It's not that it's too light – since the watch has a hard angle case shape and a visually bolder wrist presence, you're expecting it to have some heft to it. So some may be surprised by the lightness. After wearing the watch on your wrist for a while though, you may become accustomed to the weight.
The EMG Horizon's pushers are tastfully styled in a similar square/rectangular fashion as the case. While the side of the case that they appear on is polished, the buttons are brushed, creating a fun contrast that helps them stand out. The crown is generously sized and it's quite easy to access and manipulate between the square pushers.
The Dial
The EMG Watches Horizon will be offered in 5 dial varieties spanning styles that are conservative, fun, and somewhere in between. I found all the elements of the dial that I had to be balanced really well – nothing feels too crowded or to sparse. In each corner of the dial we see what appear to be 4 detailed pieces that are styled as flat-head screws. Further towards the center we see the minute and seconds ticks intermingled with simple bar markers for the hour (these markers are also filled with BGW9 Super Luminova).
The horizontal center line is where all the action is though. Two registers (which feature the chronograph's 60 minute register as well as a general 24-hour dial) are subtly highlighted by a thin-line box detail. On other EMG Watches Horizon dial varieties this center rectangle is filled in with a white background, which really makes the registers pop. The small hands for these registers are also very inclined towards classic racing style chronographs.
The big issue with the dial is the fact that it's pretty difficult to actually read the chronograph elements. Though the quality is good, the size of the font is quite small and I found myself quite often squinting with the dial right up to my eye. Ideally you'd want the chronograph to be as legible as possible – especially when the EMG Watches Horizon is positioned as a racing chronograph. One quick glance is supposed to be all you need. If the font on the subdials was just a little bit bigger it would go a long way. Although I have been notified by EMG Watches that the text at 6 o'clock will have more presence on production models.
Movement
Powered by the VK-64 Mecaquartz movement, the EMG Watches Horizon offers that satisfying *click* and snapback reset you expect from a mechanical chronograph. However, being a mecaquartz, you get all that with the reliability of quartz precision time-keeping.
The Chronograph register measures elapsed time within 60 minute intervals. The VK-64 also includes a datewheel. However on the EMG Horizon that I received there is no date window. So while setting the time on your piece, you could run into that pesky phantom date click. Not really a deal breaker for me though. However, a date window at 6 o'clock would have been a very cool choice.
All these factors aside, I'm not totally on-board with the VK-64 because it doesn't have a running seconds hand. When I first had the EMG Watches Horizon on my wrist I expected to see a ticking second hand. Instead I saw nothing – and I thought the watch was broken. The egg-on-my-face assumption obviously made me feel like an idiot. But even when I knew that a running seconds register wasn't a feature of the movement, I really wished it was.
I'm one of those people that likes seeing the seconds hand tick (quartz or otherwise), so the notion of having a watch that didn't measure seconds in real-time took some getting used to. However, if that's something you're used to then it shouldn't be a consideration of yours at all. I just wanted to bring it up here to save anyone else like me the hour and a half's worth of freaking out trying to figure out how to *fix* the watch. I should note that I do get my sense of ticking satisfaction by just leaving the chronograph running and resetting it when I remember to do so.
The Strap
True to design, the EMG Horizon is included with a classically inclined racing/rally-style strap. The strap keeps things sporty by opting for a simple two-stitch pattern towards the lugs. Plus the strap width is 22mm but tapers down to 18mm the closer you get to the ends.
Final production EMG Watches Horizons will feature layered vegetable tan leather. Also, the coloring of the straps will appear more natural and stained in order to bring out the graining of the leather. The strap on the Horizon prototype in this review is pigmented in such a way where the graining ins't visible. However I've been assured by the EMG Watches team that final production Horizons will feature more of a natural-looking leather strap, which I think will look really sharp and bring the whole piece together.
Final Thoughts
So I've spent a lot of time with the EMG Watches Horizon and it's time for me to sum it all up and drop the verdict… except it's not that easy. The situation is confounded for me simply because of one comment I received about the piece. I posted a couple story segments on the Two Broke Watch Snobs Instagram feed that featured the EMG Watches Horizon. The majority of the comments I received were positive, but one comment in particular struck a chord – this helped to finally offer clarity and perspective on why the EMG Watches has been such a hard sell for me. One commenter said: "Looks like a Heuer Monaco homage."
I read the comment, took a second to look at the watch on my wrist, and thought to myself "What the hell – does it?" The reality is that it raises a difficult question that we've discussed multiple times before: what exactly is an homage? Some people say "homage" as if the watch were a couple notches shy of being a 1:1 copy – some people say "homage" to mean a direct and blatant copy.
Do I think the EMG Watches Horizon looks like a Heuer Monaco Homage? No, I don't. Closer scrutiny (which every good, self-respecting watch collector must indulge in) reveals huge differences, which I've noted below.
Crown: Traditional Monacos have the crown at 9 o'clock
Crystal: The crystal on the EMG Watches Horizon is a sloped cylinder while the Monaco has a boxed dome.
Registers/Subdial: Square registers on the Monaco and circle ones on the Horizon
Hands: Horizon features classic vintage style racing chrono hands that look like little cones and the main pinion hands are bars. The Monaco has thin baton chrono hands and pinion hands with triangle points on them
Lugs: The Horizon features more of a straight angle lug profile while the Monaco's lugs have more curvature.
Also, based off the assessment I've done throughout this review, I believe the EMG Watches Horizon offers more than the sum of its parts. However, offering a square racing style chronograph will inevitably stand subject to a portion of the Watchfam thinking "Looks like a Heuer Monaco homage." This will occur even though there were other square(ish) vintage chronographs around.
Most watch people will always succumb to this basic knee-jerk reaction before inspecting a product for what it is and not what one perceives. So how can the EMG Watches Horizon side-step the potential mislabeling as a Monaco homage? I don't know. However I will offer my observations in that I've seen brands navigate this line most effectively by simply having fun with the design. A watch that is positioned as taking itself too serious will be perceived seriously by the community. However, a watch that immediately evokes a fun reaction from the audience (while still being true to itself) stands greater longevity and reception.
That said if the EMG Watches Horizon is as appealing to you as it is to me, then I'd suggest opting for one of the really fun colors it's offered in – like the turquoise dial. It's damned fun if you ask me and it helps to highlight the unique aspects of the watch as opposed to audiences' preconceived notions and visual predilections.
Reviewing this piece has re-taught me the always-evolving lesson of being both an educated consumer and a subjective one. Very few product-based niches are as welcoming to subjective thought as modern horology. I learned that my original hesitation with the EMG Watches Horizon wasn't an impediment in my own mind, but rather an impediment that I perceived other watch folks succumbing to (this is also the consequence of over-thinking things, I suppose). Once I finally had the watch in my hand for this review it became very clear that I was unconsciously responding to criticism that I could interpret other watch folks rendering. It's that easy for the mind to talk you out of something that you actually want to do.
But now with clarity and perspective, I can confidently say that I'll be keeping an eye on the Kickstarter campaign for the EMG Watches Horizon when it launches in Mid 2018. If I'm in a place to add a new piece to the collection at that point, I'll be putting serious thought into pledging for the Turquoise dial Horizon, because I finally figure out that I actually do like the damn watch. "Take me, EMG Horizon – I'm finally yours!"
During the course of the EMG Watches Horizon Kickstarter Campaign in Mid 2018, pricing will start at $250 for the first tier, rising to $275, $300 and then to a final production price of $325. If you have any questions let me know in the comments below and be sure to check out the EMG Watches site and their Instagram Feed.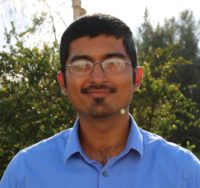 Kaz has been collecting watches since 2015, but he's been fascinated by product design, the Collector's psychology, and brand marketing his whole life. While sharing the same strong fondness for all things horologically-affordable as Mike (his TBWS partner in crime), Kaz's collection niche is also focused on vintage Soviet watches as well as watches that feature a unique, but well-designed quirk or visual hook.