What do you get when one of the largest watch brands on earth collaborates with a 120 year old Japanese lacquerware crafter? Apparently you get these two new mechanical timepieces from Citizen.
Featuring silver foil lacquer dials, these two contrasting (but aesthetically accommodating) designs are part of the ubiquitous and prolific Citizen Collection line. It's always fun to see mechanical offerings from Citizen since they're really known for their solar-powered Eco-Drive movement. But obviously what makes these two pieces stand out as something special is the dial.
Each dial is created and completed by hand thanks to a collaboration with Japanese lacquerware crafter Sakamoto Otozo Shoten. Reading about the process behind the dials is pretty interesting. Essentially the craftsperson starts with a metal plate as the dial base. Then they apply lacquer to the metal plate and then on top of the lacquer they apply silver foil followed by a thin layer of pigment.
The effect is something aesthetically beautiful, subtle, and also unique since it's basically impossible to have the silver applied to the dial in the same patter watch-to-watch. Annoying, Citizen hasn't provided a lot of high quality in-house photograph showcasing the dial detail. But if you check out YouTube – you'll see some videos that retailers have created.
"Mayuiro" (NB3020-08A) Design:
The light colored dial (dubbed "Mayuiro" by Citizen) is certainly the more subtle of the two watches, seeming to rely heavily on light hitting it just right for the actual design features to sing. The design ethos of this dial is a bit nuanced and I think it may be lost on me. But basically it's supposed to aesthetically evoke a "cocoon" – which I suppose I can see. But again, there's isn't much in English on these watches so if anyone with more insight can chime in please certainly do.
"Nibiiro" (NB3020-16W) Design:
The darker of the two dials (referred to as "Nibiiro") is certainly the less subtle of the two designs. Featuring a very organic and almost slate-like appearance, the dial is a mixture of textures between dark/light greys and even some red/rusts hues. Citizen contextualizes the ethos of this design by referring to it as twilight in an autumn forest.
NB3020-08A and NB3020-16W Specs:
| Case & Strap | Movement | Features |
| --- | --- | --- |
| 40.5mm diameter | 14.1mm thick | Inhouse Cal.9184 (28,800 BPH) | Silver Foil Lacquer Dial |
| 21mm lug width | 40 hour power reserve | WR 100m |
| Cordovan strap (NB3020-08A ) or calf embossed strap ( NB3020-16W) | Automatic, Hacks, Hand Winds | Power reserve indicator and 24 H display on dial |
| Stainless Steel Case (Duratech) | +20 / -10 seconds per day | Exhibition case back |
| Sapphire crystal with AR Coating | 26 Jewels | |
With an MSRP of approx. $1300 USD it's an interesting value prop. For me it's very reminiscent of he Seiko Urushi dials. The problem for me that you can see in the photo above is the thickness. At 40mm in diameter, a 14mm thick watch has the potential to wear very oddly on the wrist. Although they didn't really have much choice with the thickness – the Cal. 9184 is automatic.
What I would think would really help these watches capture more folks' attention is removing the rotor to make it manual wind only and then also offer more color variations. It seems like they wanted to go with a nature theme – so expanding the line to feature dials that evoke streams or grass dew would lend themselves very well to the aesthetic qualities of the silver foil lacquer technique.
Let's see what happens. I'm sure Citizen wants to see how these do first before getting more creative. But given how quiet the release of these has been, they're most likely not being set up for success.
Images Curtesy of Citizen Watches.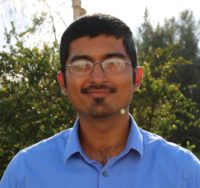 Kaz has been collecting watches since 2015, but he's been fascinated by product design, the Collector's psychology, and brand marketing his whole life. While sharing the same strong fondness for all things horologically-affordable as Mike (his TBWS partner in crime), Kaz's collection niche is also focused on vintage Soviet watches as well as watches that feature a unique, but well-designed quirk or visual hook.