Christopher Ward Announces Their New C60 Trident 316L Limited Edition
By: Kaz Mirza
Christopher Ward announced today (May 4 2017) the brand new addition to their popular C60 diver line: the C60 Trident 316L Limited Edition.
Looks like the LE C60 Trident 316L stays true to the C60 line except for its bold orange dial and 316L unfinished bezel. Judging from the language and direction behind this release from Chr. Ward, the C60 Trident 316L has been designed to be totally at home in both professional and more rugged situations. And that's something I can totally see. The C60 Trident case design has always felt a little more like a dressy diver to me. But with the inclusion of the brushed steel bezel and that classic tool-diver orange, the watch adds a hard dose of tool-watch vibe to mingle with the dressy-diver case design.
So this new C60 Trident 316L will be limited to 316 pieces and will be offered with three strap options:
1: Rubber Touch Leather: £750 / $855
2: Rubber + NATO: £730 / $835
3: Stainless Steel Bracelet: £795 / $910
Now here's the real question #watchfam – what do you think? Christopher Ward always feels like one of those very polarizing brands, so I'm curious to hear folks' opinions here. I will say, the C60 Trident 316L on rubber looks interesting.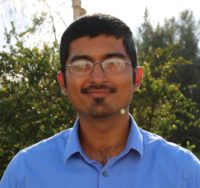 Kaz has been collecting watches since 2015, but he's been fascinated by product design, the Collector's psychology, and brand marketing his whole life. While sharing the same strong fondness for all things horologically-affordable as Mike (his TBWS partner in crime), Kaz's collection niche is also focused on vintage Soviet watches as well as watches that feature a unique, but well-designed quirk or visual hook.