During Basel 2018 Casio announced the new Gravitymaster GR-B100 series line of watches. Well they've just now become officially available for retail purchase. I know this may sounds weird, but these new offerings are actually making me rethink my apathy towards certain "smart watch" features, and I'm seriously considering buying one. Here's the GR-B100 Promo video set to some vague dub-step music with lots of jump-cuts in the beginning (it gets normal(ish) towards the end).
Let's talk about how this G-SHOCK Gravitymaster GR-B100 series sets itself apart from the other Casio Gravitymasters. As a whole, the Gravitymaster G-SHOCKS have been designed with modern pilots and aviation specialist in mind. Previous pieces in the Gravitymaster series (GPW-2000, GA-1100, and GA-1000) boasted accurate time keeping, multiple alarms, world time, and that classic G-SHOCK robustness we all know and trust. But since there are so many G-SHOCK pieces across so many different product lines, every time Casio releases a new piece in any of their lines I'm always left asking myself: "Ok, cool – what the hell is different about this model?"


So when the G-SHOCK GR-B100 Gravitymaster was announced I decided to do some digging and find out. In a nuthshell, there are 4 main components of what sets the Gravitymaster B100 apart from its brothers and sisters:
New Features of the Gravitymaster GR-B100 Series:
(1) New Modern Aviation Inspired Design
(2) Improved LCD Legibility
(3) More Sophisticated Alarm Capabilities
(4) Improved Functionality of the Flight Log Feature via the G-SHOCK Connected App
The Gravitymaster GR-B100's New Look
If you're familiar with the Casio Gravitymaster series then I'm sure the first thing that stuck out was the different look the new GR-B100s have. Three main colorways allow hopeful Gravitymaster purchasers to choose from either green, blue, or rose gold/orange. The main aestetic feature of the color is noted in the bezel, which features a two-toned effect where the bezel-color is hugged by a band of protective case material. Oddly enough, from the Press photos, it looks like the green Gravitymaster GR-B100 is the only one that's shy about showing its flair. The Blue and Orange versions are very forward facing with their color but the green is more subdued.

Casio's New 7 × 33-dot LCD Window
The new Gravitymaster GR-B100 is the first of the G-SHOCK lineup to feature Casio's new 7 x 33-dot LCD readout. Visually this really sets the GR-B100 aoart from the other Gravitymasters simply because the damn thing is actually legible now. The improved larger size of LCD display allows you to immediately have a clear anchor for your eyes to go to when you look at your wrist. Casio is stating that the GR-B100s LCD is designed to look like the window of a cockpit. I've never been in a cockpit, so I'll leave it up to any of you Aviation experts to let me know what's up.

Set Up to 5 Different Flight Countdown Timers
This is actually one of the cooler functions of the Casio Gravitymaster GR-B100. The improved alarm capabilities allow you to set up 5 different countdown timers with the use of the G-SHOCK Connected App. What makes that even cooler is that those 5 different countdown alarms can be based off of a specific timestamp (as opposed to just counting down from 90 minutes etc.). Casio claims this technology is meant to help aviation professionals keep track of different flight times in order to make sure they're always up to date with their schedule and aviation obligation. You'd essentially be able to schedule five different flight times (assigning a specific name to each event) and always have an accurate (second by second) readout until the next flight time kicks in. Again, I'm not an aviation professional – I'm a potato chip professional. However, if any of you dear folks work in aviation, I'd love to hear your thoughts on whether or not a functionality like that would be useful for you.
Log Flight Times and Hours with the G-Shock Connected App
The crux for a lot of the interesting features of the Casio Gravitymaster GR-B100 are dependent on the Casio G-SHOCK Connected App. One of the more interesting features is the ability to track, manage, and log your flight times while wearing the Gravitymaster GR-B100. Now the previous GPW-2000 series also supported this function. However, Casio is claiming to have made the usability of these flight log features much easier and streamlined.
For reference, here's the G-SHOCK App Flight Log feature in action with last year's GPW-2000 series.

I understand that these new Gravitymaster GR-B100s are intended for aviation use, but I can't help to hear all about all these features and think that they could actually just be useful to me (a normal, ground-bound human being) in everyday life. I love the idea of setting 5 different alarms. Plus, world time? Yes, please. Oh and I love the idea of an analog-digital watch. Part of me has wanted to add one to the collection for a long time but I couldn't ever really find one that sealed the seal. Maybe the Casio G-SHOCK Gravitymaster GR-B100 is the one? Plus, I was floored when I saw how reasonable the price was. Only possible downside is that the case is measured at 53.8mm! I mean, if it's too big for my wrist I can just wear it as a dog collar or throw it on my ankle like LoJack, I suppose.
The Gravitymaster BR-100 is currently available for between $300-$350 USD depending on the model you choose (plus shipping may tack on a few more bucks). Please check the following links below for up to date pricing via Amazon.
GR-B100 1A2 (Blue)*
GR-B100 1A3 (Green)*
GR-B100 1A4 (Rose Gold/OJ)*
What do you think? Am I insane for wanting this watch? 0_o Let me know what's up in the comments below.
Also, for the sake of satiating gratuitous feature-gluttony, please find a list of all the Gravitymaster GR-B100's features below (photo gallery below as well!).
Gravitymaster GR-B100 Features and Specifications:
53.8mm
200-meter water resistance
Solar powered
Double LED light with programmable durations

LED light for the dial
LED backlight for the digital display

Bluetooth® functionality for mobile linking
World time feature
Programmable for up to 39 time zones* (based on 39 cities and coordinated universal time)

One-touch UTC time zone
Daylight saving on/off
Auto summer time (DST) switching
Home city/World time city swapping
*May be updated when connected to a smartphone

1/1000-second stopwatch

Measuring capacity:

00'00″000~59'59″999 (for the first 60 minutes)
1:00'00″0~23:59'59″9 (after 60 minutes)

Measuring unit:

1/1000 second (for the first 60 minutes)
1/10 second (after 60 minutes)
Measuring modes: Elapsed time, split time

Countdown timer

Measuring unit: 1/10 second
Countdown range: 24 hours
Countdown start time setting range: 1 second to 24 hours (1-second increments and 1-hour increments)

5 multi-function alarms (with countdown, daily, 1 time, schedule)
Hourly Alarm/Time Signal
Hand shift feature (Hands move out of the way to provide an unobstructed view of digital display contents)
Battery life readout
Full auto-calendar up to the year 2099
12/24-hour format
Button operation tone on/off
Power Saving Mode
Time Keeping Options

Analog: 3 hands (hour, minute (hand moves every 10 seconds), second), 1 dial (countdown indicator)
Digital: Hour, minute, second, pm, month, date, day
Accuracy: ±15 seconds per month (with no mobile link function)

Approx. battery operating time:

6 months on rechargeable battery (operation period with normal use without exposure to light after charge)
19 months on rechargeable battery (operation period when stored in total darkness with the power save function on after full charge)
Official Press Details from Casio.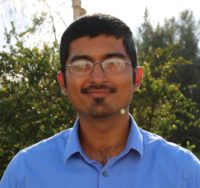 Kaz has been collecting watches since 2015, but he's been fascinated by product design, the Collector's psychology, and brand marketing his whole life. While sharing the same strong fondness for all things horologically-affordable as Mike (his TBWS partner in crime), Kaz's collection niche is also focused on vintage Soviet watches as well as watches that feature a unique, but well-designed quirk or visual hook.