Braun probably isn't the horological powerhouse that most folks would think of when it comes to this crazy hobby. But it can't be understated how iconic and influential the original AW10 was when it was first designed by Dietrich Lubs in 1989. Simple in design, yet bold and instantly recognizable – these are the traits that have defined Braun watches and clocks.
The other trait that also defined Braun timepieces is the quartz movement. That all changed on March 5th, 2021 when Braun officially announced the Braun Gents BN0278.
With the inclusion of an automatic movement, the watch diamter of 40mm is quite larger than some of its predecessors at 33.5mm. But as far as the rest of the watch is concerned, it still captures everything about the iconic Braun design that you either love or hate.
There are just two sticking points for me. (1) It's a limited edition run of only 100 pieces (plus you guessed it, they're already sold out); and (2) this watch loses its design-mojo with an automatic movement. I know people will disagree, but the simple and powerful design ethos of this timepiece's composition was enhanced by the quartz movement. With a watch that looks like this, I want a simple, light-weight, and no-fuss movement – not an automatic movement.
In case you're wondering like I was "Gee – I wonder automatic movement they're using in the Braun Gents BN0278?" It's an NH35A – after some sleuthing I found that the specs and sizing all lines up… Plus, you know, it says "NH35A" on the rotor and caseback. Here are some additional details on the Braun BN0278.
41 Hour Power Reserve
-20/+40 Seconds per Day
5 ATM WR
Screw-down caseback
Sapphire crystal
Super-LumiNova
Watches ship on April 19th, 2021
So am I crazy for thinking this design is ruined by a mechanical movement? Let me know if I'm alone in the comments below. I can't imagine I'm the only one…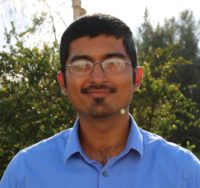 Kaz has been collecting watches since 2015, but he's been fascinated by product design, the Collector's psychology, and brand marketing his whole life. While sharing the same strong fondness for all things horologically-affordable as Mike (his TBWS partner in crime), Kaz's collection niche is also focused on vintage Soviet watches as well as watches that feature a unique, but well-designed quirk or visual hook.