We often get asked what makes a $10,000 watch different than a $100 watch. Truthfully, it depends on how you're looking at watches. If watches are something driven by function and they just need to tell time or at least stand up to the hazards of daily wear, then truthfully you could find a $100 watch to fill that need. But if you perceive a watch more as a means to an end for something you're trying to express or possibly something you're passionate about or looking to celebrate, then the odds are high that your eye will start to wander towards luxury watch brands.
What typically separates a luxury watch brand apart from other brands is how well the brand positions their mission/legacy, craftsmanship, and materials.
Mission/Legacy

: Luxury brands are generally driven by an original founding member's impetus or driving factor – they carry that legacy into everything they do to continue the legacy of the brand.

Craftsmanship

: Often the most differentiating factor, most luxury watch brands feature more meticulous hand craftsmanship and rigorous functionality and accuracy testing. Simply put, generally there is more hands-on time involved in making a luxury watch.

Materials

: Luxury watch brands will more often than not experiment with new materials or include precious metals or gemstones in their design.
With those criteria in mind, let's explore our favorite luxury watch brands of 2023.
Omega
| | |
| --- | --- |
| Location: | Bienne, Switzerland |
| Founded: | 1848 |
| Popular Models: | Speedmaster, Seamaster, Constellation |
| Design Style: | Ranging from dress to tool watch |
| Price Range: | $3,750 – $30,500 |
Precision and cultural impact have always been the guiding compasses for Omega. In 1848 a humble watchmaker named Louis Brandt started his modest watchmaking operation called "Louis Brandt & Fils" in La Chaux-de-Fonds, Switzerland. It took over 45 years for that seed to grow and be cultivated by Louis Brandt's sons, Louis Paul and Cesar.
The two brothers saw the potential in what their father created and they moved the company to Bienne, Switzerland in order to produce the movement that would change everything – an incredibly accurate (for the time) movement that offered the ability to manually wind the movement and set the time from the main crown.
That movement had such a cultural impact and grew their business to such new heights of success that the brothers decided to change the name of their entire watchmaking operation to the name of that revolution movement. The movement was called OMEGA.
From that point Omega's impact on human culture only continued with being the official timekeeper for the Olympics, the official watch brand for NASA, the current James Bond watch, and more. Additionally, Omega continues to push the limits of horological technology by being the first brand to create the bi-directional automatic movement rotor as well as popularizing the Co-Axial Escapement movement.
An Omega would be a great brand for someone that wanted a high-end luxury timepiece with deep roots in Swiss horological history but with a legacy of pushing limits, innovating, and always trying to live the spirit of pushing forward while also being reverend towards the past.
Rolex
| | |
| --- | --- |
| Location: | Geneva, Switzerland |
| Founded: | 1905 |
| Popular Models: | Submariner, Explorer, Explorer II, Daytona |
| Design Style: | Ranging from dress to tool watch |
| Price Range: | $7000 – $80,000 |
With humble beginnings and high aspirations, the small company that would eventually become Rolex Watches was originally founded in 1905 by Hans Wilsdorf and Alfred Davis. While the company was originally founded in London, it wasn't until 1919 when the company moved to Geneva Switzerland, which would remain their headquarters to this day.
While Rolex Watches is the most well-known luxury Swiss watchmaker in existence today, it was actually their desire to create highly reliable, extremely functional tool watches that put them on the map. It was Rolex that created the first water resistant watch in 1926. It was Rolex that developed the first date window, self winding chronometer in 1945. Then between 1950 and 1960 Rolex really began hitting their stride as a tool watch manufacturer with the following releases:
Rolex Explorer 1953
Submariner 1953
Milgauss 1956
GMT Master 1959
Cosmograph Daytona 1963
While the mainstream perception of Rolex has shifted from a tool watch manufacturer to that of a high-end luxury watch brand, Rolexes are still constructed with incredible attention to detail and are often still regarded as the pinnacle of consumer product reliability.
A Rolex would be an ideal purchase for someone that wanted something absolutely classic, that could work with shorts and a t-shirt or a suit.
Patek Philippe
| | |
| --- | --- |
| Location: | Geneva, Switzerland |
| Founded: | 1839 |
| Popular Models: | Nautilus, Grand Complications, Calatrava, and Aquanaut |
| Design Style: | Classic, elegant, and vintage |
| Price Range: | $15,000 – $400,00+ |
With a history going all the way back to 1839, Patek Philippe is easily one of the oldest luxury watch brands in existence today – they're also one of the last independently and family owned brands left. Named after the company's two founders (Antoni Patek and Ardien Philipp), Patek Philippe has always had a history that's been associated with refined luxury fit for royalty…literally. In 1851 The United Kingdom's Queen Victoria purchased one of the Swiss Watchmaker's keyless pendant watches in London. She also had another broach-style timepiece that was exclusively made for her by Patek Philippe.
Patek Philippe holds many "firsts" that have contributed to their reverence in the world of horology:
1845 Patent for a keyless movement, which meant that the movement could be wound and the time could be set without the use of a key.
1868 Created the first Swiss Wristwatch
1889 Patent for the first perpetual calendar complication in a pocket watch
1902 Patent for the first split chronograph (also known as a "double chronograph")
1956 Introduced the first entirely electrical clock
Known for expressing their brand vision through elegance and intricate craftsmanship, Patek Philippe is often a luxury brand synonymous with highly elaborated complications like split-seconds chronographs, minute repeaters, and perpetual calendars.
A Patek Philippe would be the ideal brand for someone looking for the absolute ultimate expression of what a dress watch is supposed to be with a hard lean towards timeless but nostalgic aesthetics.
Audemars Piguet
| | |
| --- | --- |
| Location: | Le Brassus, Switzerland |
| Founded: | 1881 |
| Popular Models: | Royal Oak and Code 11:59 |
| Design Style: | Mixture of bold avant garde, modern and mid-century stylings |
| Price Range: | $12,000 – $400,000+ |
Jules Louis Audemars and Edward Auguste Piguet were childhood friends who would eventually grow up together and start one of the most influential luxury brands in horological history. After taking their careers in two different directions within horology, the two friends reconnected and officially founded Audemars Piguet & Cie in 1881, basing themselves initially in Le Brassus, Switzerland.
While Audemars specialized in crafting complex watch movements, Piguet focused primarily on the regulation and accuracy-achievement of timepieces. Once fully incorporated and partnered, the brand went on to establish themselves not only as a core luxury watch brand but also an horological technology innovator.
However, their largest and most well-known contribution to the watch industry is the Royal Oak. First introduced in 1972, the Royal Oak was positioned as the world's first luxury sports watch.
Grand Seiko
| | |
| --- | --- |
| Location: | Iwate, Japan and Nagano, Japan |
| Founded: | 1960 |
| Popular Collections: | Heritage, Elegance, Evolution 9, Sport |
| Design Style: | Ranging from dress to tool watch |
| Price Range: | $2,300 – $350,000+ |
Japanese brand Grand Seiko was first introduced to the world in 1960. That goal that drove the conception and mission of the brand was easy to grasp but difficult to accomplish: perfection. Grand Seiko wanted to create the most accurate, reliable, comfortable, and beautiful timepieces on Earth. While some things have changed for brand over the past 6 decades, they still hold true to their ideals of always trying to design better, push horological technology, and reach new heights of wrist comfort for Grand Seiko Owners.
What you'll notice with Grand Seiko is that while they strive for perfection, they may interpret that differently with their design than some other brands. Perfection in design for Grand Seiko generally tends to mean simplicity of form and/or the clearest/most aesthetically please iteration of a timepiece visual inspiration. Whether it's a timepiece to commemorate the changing of the seasons and the celebration of Cherry Blossoms (SBGA413) or a timepiece that pays homage to the wind blowing snow off the Hokkaido Mountains (SBGA211), Grand Seiko employs a deft, measured, but thoughtful hand in everything they create.
A Grand Seiko would be a great watch purchase for someone in the market for a timepiece that was under the radar but packed with subtle meaning that would only really recognized by other enthusiasts.
Breitling
| | |
| --- | --- |
| Location: | Grenchen, Switzerland |
| Founded: | 1884 |
| Popular Models: | Navitimer, Emergency II, and Superocean |
| Design Style: | Class tool and adventure design nuances with some bold design moments |
| Price Range: | $3,300 – $40,000 |
In the late 1800s Swiss born Léon Breitling found himself with a strong interest in watchmaking – more specifically, complicated timekeeping mechanisms. He founded his own watchmaking workshop in 1884 with a focus on chronographs and intricate time-keeping instruments. These are the foundations of Breitling Watches.
As a brand, Breitling has always had a close connection with performance sports, industrialized transportation, and exploration. The iconic Swiss watchmaker was pivotal in shaping the modern chronograph movement as we know it today. The goal for Breitling was always to innovate and allow the chronograph mechanism to be easier to use in real time. From offering the first chronograph wristwatch to aviators in the early 1900s, creating separate start/stop pushers from the crowns in the mid 1940s/50s, innovating the first automatic chronograph movement in the 1960s, and more.
A Breitling timepiece would be ideal for anyone looking to express a love of auto-powered performance sports while offering a nod to horological history.
Panerai
| | |
| --- | --- |
| Location: | Florence, Italy |
| Founded: | 1860 |
| Popular Model Collections: | Luminor, Radiomir, and Submersible |
| Design Style: | Bold, legible with vintage Italian Navy nuances |
| Price Range: | $6,800 – $180,000 |
With deep roots in the Italian military as well as a design flair that's undoubtedly bold, Panerai stands out among most luxury watch brands. Originally founded in Florence, Italy in 1860 by Giovanni Panerai, the luxury watch brand's early history was split between acting as a watch repair shop and also a fabricator of precise engineering equipment. It wasn't until the early 1900s however that Panerai began its partnership with the Royal Italian Navy, which went on to help define the brand's identify today.
By being able to provide water resistant and luminescent watches, Panerai proved themselves to be an invaluable partner for the Italian military. Specifically for the Italian "frogman" an elite class of amphibious solider tasked with underwater demolition. As the Italian Navy's need to rely on their soldiers increased during the 1900s, so to did their reliance increase on Panerai's ability to provide reliable and functional timepieces.
Jaeger-LeCoultre
| | |
| --- | --- |
| Location: | Le Sentier, Switzerland |
| Founded: | 1833 |
| Popular Model Collections: | Reverso, Memovox, Master Control, Master Ultra, and Polaris |
| Design Style: | Classic, intricate, and elegant with some Art Deco and modern design moments |
| Price Range: | $5,650 – $100,000+ |
With a history as a horological innovator and visionary in the world of technical watchmaking, Jaeger-LeCoultre has rightly earned its place as one of the most revered luxury watch brands in production today. With Swiss roots going all the way back to 1833, the brand was originally founded by Antoine LeCoultre. Even from those early beginnings, Jeager-LeCoultre was cultivating one of its more admirable traits: in-house, vertical watchmaking.
While it may have been normal in the 1800s for a timepiece to have to travel to multiple different shops in order for it to be complete, in 1870 Jaeger LeCoultre created essentially an early assembly line that was partly mechanized in order to support the creation of their technical and complicated movements. Their efforts to maintain as much of the watch crafting process in-house have endured to this day, making Jaeger LeCoultre synonymous with attention to detail and highly technical luxury watches.
Tag Heuer
| | |
| --- | --- |
| Location: | La Chaux-de-Fonds, Switzerland |
| Founded: | 1860 |
| Popular Model Collections: | Monaco, Aquaracer, Link, Carrer, and Autovia |
| Design Style: | Ranging from dress to tool watch |
| Price Range: | $1,400 – $30,000 |
Tag Heuer has become inseparable from the history and the development of autosports and performance racing. Originally founded in 1860 by Edouard Heuer in Switzerland, the brand found themselves in a position to start innovating in congruence with the rise of automobiles. This was first seen in the late 1800s with Heuer's chronograph offerings and then further into the early and mid 1900s with the inclusion of automobile dashboard timers and dashboard chronographs.
As the 1960s and 1970s ushered in the advent of higher performance automobiles, Heuer timepieces were the preferred choice thanks to the brand's offering of chronographs. In the 1980s Heuer was acquired by TAG (a private holding company with focuses on the aviation and motorsports industries), which is where the current name Tag Heuer comes from.
Cartier
| | |
| --- | --- |
| Location: | Paris, France |
| Founded: | 1847 |
| Popular Model Collections: | Santos, Tank, Pasha, and Ballon |
| Design Style: | Classic Art Deco |
| Price Range: | $2,580 – $500,000+ |
Based in Paris, Cartier was founded in 1847 by Louis-Francois Cartier and originally focused on making a name for themselves in providing extravagant jewelry for royalty and high society individuals all over Europe. However it wasn't until much later in the early 1900s after Louis passed the business on to his two sons, that men's watches were included among Cartier's offerings.
But it was during this early 1900s phase that Cartier's most influential and iconic models were created.
1901 | Cartier Santos – Inspired by Alberto Santos-Dumont, this model was designed to support Santos-Dumont's ability to properly rely on his watch while in the cockpit.
1917 | Cartier Tank – Inspired by Renault Tanks in use during WWI
A Cartier timepiece would be an incredible choice for anyone looking for something with some strong horological roots outside of the typical Swiss brands. Additionally, the nature of their design ethos makes them ideal for anyone whose inclined towards Art Deco stylings.
Tudor
| | |
| --- | --- |
| Location: | Geneva, Switzerland |
| Founded: | 1926 |
| Popular Model Collections: | Black Bay, Pelagos, and Heritage series |
| Design Style: | Ranging from dress to tool watch |
| Price Range: | $1,800 – $16,852 |
Tudor is best known historically as a sister company to Rolex. Originally conceived of by Hans Wilsdorf (founder of Rolex) in 1926, the goal of Tudor watches was to provide Rolex quality timepieces to a larger audience of consumers by featuring lower prices. Basically this was achieved by using non-Rolex movements in conjunction with Rolex cases, bracelets, and other parts.
Due to the reliability and affordability of these early Tudor timepieces, they were a great fit for the military. In particular, the French Marine Nationale (French Navy) was a frequent customer and collaborator with Tudor from the mid to late 1900s. In the early 2000s Tudor began to re-imagine their product offerings by paying tribute to their models of the past but also by positioning their product lines within the luxury lifestyle market.
A Tudor would be a great watch for anyone that's looking for something with some history but as a functional tool watch and less of a design-inspired dress watch.
Vacheron Constantin
| | |
| --- | --- |
| Location: | Canton of Genevaand Vallée de Joux, Switzerland |
| Founded: | 1755 |
| Popular Model Collections: | Overseas, Historiques, Patrimony, and the Traditionale |
| Design Style: | Classic, intricate, and elegant |
| Price Range: | $15,000 – $131,000 |
With its history stretching all the way back to 1755, Vacheron Constantin is one of the oldest continually operating watch brand in the world. As such, the history of this luxury watch brand encompasses many firsts (like the first ever horological complication – the first nonmagnetic watch) as well as intersections with various artistic and political figures (like Fabergé and numerous European Monarchs).
At its core, Vacheron Constantin epitomizes what it means to be a modern Swiss luxury watch. They offer designs that are both respectful of the past but forward thinking; they strive to always push the boundaries of what technical horology is capable of (in 2015 Vacheron Constantin created the most complicated watch on earth, featuring 57 complications); and most important, they are a brand that marches to the beat of their own drum, often operating in a vacuum and carrying themselves in a way that isn't concerned with trends of the watch world.
Zenith
| | |
| --- | --- |
| Location: | Le Locle, Switzerland |
| Founded: | 1865 |
| Popular Model Collections: | El Primero and Defy |
| Design Style: | Ranging from dress to tool watch |
| Price Range: | $4,700 – $150,000 |
Founded in 1865 by Georges Favre-Jacot, Zenith was ahead of its time by being one of the first brands to really promote the idea of "in-house" production from cases, dials, and especially movements. As such, Zenith's legacy as a luxury watch brand is synonymous with tight fit and finish as well as high precision.
The most notable contribution that Zenith has brought to the world of horology is the El Primero, the world's first automatic chronograph movement (created in collaboration with Breitling) introduced in 1969. From that moment on, Zenith's product line and offerings would forever be influenced by the El Primero with a core facet of the brand's offerings being chronographs.
IWC
| | |
| --- | --- |
| Location: | Schaffhausen, Switzerland |
| Founded: | 1868 |
| Popular Model Collections: | Big Pilot, Spitfire Series, Portugieser, and Aquatimer |
| Design Style: | Classic, pilot watch designs |
| Price Range: | $4,650 – $100,000+ |
Short for International Watch Company, IWC is based in Schaffhausen, which is located in the German speaking part of Switzerland. However, IWC is the only Swiss watch brand that's technically founded by an American. In 1868 Florentine Ariosto Jones was looking for an economical way to create ornate pocket watches for the American market. What he ended up doing was building his operation out in Schaffhausen, Switzerland because that region was a source of skilled but affordable labor (in addition to a robust source of power from a hydroelectric plant).
While the brands initial aspirations were for elegant pocket watches, the growing advent of aviation would give the luxury watch brand its largest opportunity to leave a mark on the world of horology. After collaborating over the years with numerous air force regiments (Luftwaffe, British RAF, U.S. Navy Fighter Weapons School), IWC is most well known for creating the most iconic pilot watch design to date.
Piaget
| | |
| --- | --- |
| Location: | Geneva, Switzerland |
| Founded: | 1874 |
| Popular Model Collections: | Altiplano, Polo, and Limelight |
| Design Style: | thin, elegant, and refined |
| Price Range: | $5,000 – $88,000 |
Even with a robust history of watch making behind them spanning back to 1874, Piaget is best known today as a pioneer in one thing: thin elegant watches. Founded by Georges Piaget in Switzerland, Piaget focused their original efforts on producing watch movements and eventually after several decades the brand began making their own full watch collections.
This continued into the 1950s when Piaget introduced a watch movement that would forever define who they were. The Caliber 9P was introduced in 1957 and was in incredible 2mm thick. for reference a US quarter is 1.75mm thick and a typical watch movement could be anywhere from 8mm to 14mm thick.
Thinness, comfort, and elegance have since become the defining features of Piaget.
Blancpain
| | |
| --- | --- |
| Location: | Brassus, Switzerland |
| Founded: | 1735 |
| Popular Model Collections: | Fifty Fathoms |
| Design Style: | classic stylings with quintessential early dive watch aesthetics |
| Price Range: | $9,600 – $135,700 |
The title of Oldest Watch Brand in Existence goes to Blancpain. The iconic luxury watch brand's lineage can be traced back to 1735 when founder Jehan-Jacques Blancpain opened his workshop doors in Villeret, Switzerland. For the first two hundred years of Blancpain's operations, it functioned as one of many Swiss horological workshops, trying to push technological boundaries and simply keep their business afloat.
After passing out of the family's hands in the early 1900s it wouldn't be until the 1950s when Blancpain left its most consequential mark on the world of horology: the first ever modern dive watch. The Blancpain Fifty-Fathoms was developed in an age when advanced diving techniques were taking the world by storm. With these new advancements in diving came the need for a more reliable, more nuanced type of device to help divers keep track of how much air they've used while they were diving. That need was filled by the Fifty Fathoms, setting the stage for every other modern dive watch that would be created after it.
If you're considering purchasing a Blancpain, then you're really only looking at a Fifty Fathoms. If you're looking at a Fifty Fathoms then you're someone who is looking to wear dive watch royalty on your wrist.
A. Lange & Söhne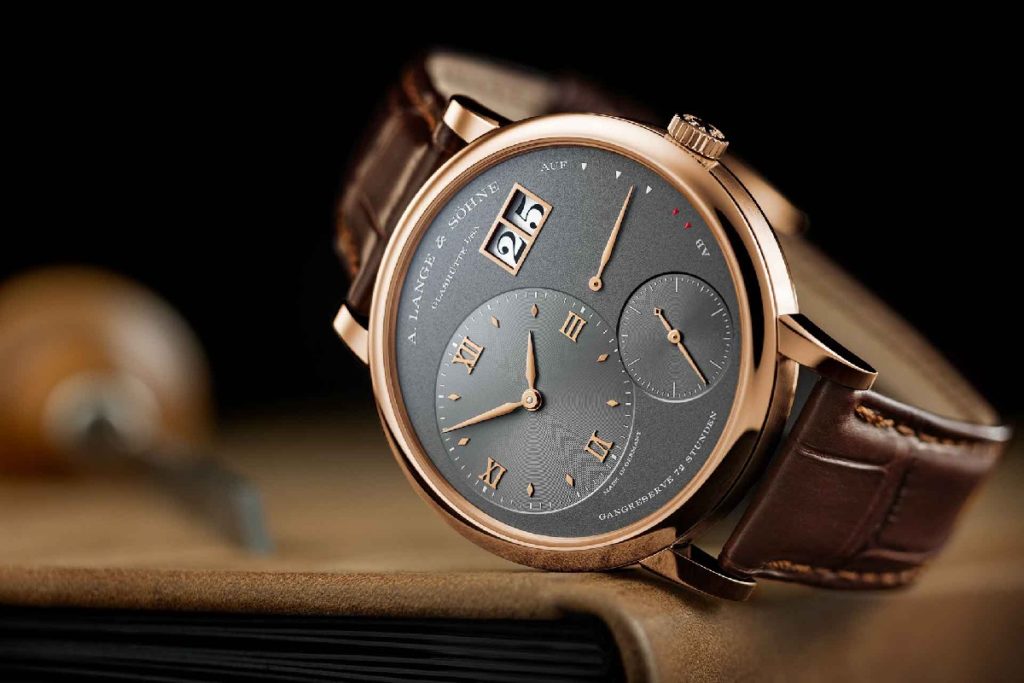 | | |
| --- | --- |
| Location: | Glashütte, Germany |
| Founded: | 1845 |
| Popular Model Collections: | Lange 1, Zeitwerk, and Odysseus |
| Design Style: | Classic, intricate, and elegant |
| Price Range: | $19,700 – $2,600,000 |
A. Lange & Söhne serves as the highest standard of excellence that most German (and non-German) brands holds themselves against. The brand was responsible for establishing Glashütte as the heart of Germany's watchmaking culture after Ferdinand Adolph Lange opened his workshop there in 1845.
While the brand initially started crafting elegant pocket watches, A. Lange & Söhne had to pivot towards producing timepieces and equipment for the military during WWII. The end of WWII also technically brought the end of A. Lange & Söhne when the Glashütte factory was destroyed in the final days of the War.
It wouldn't be until decades later in 1990 when the great grandson of Ferdinand Adolph Lange, Walter Lange, revived the brand. His and his team's efforts brought about the modern incarnation of A. Lange & Söhne as a force to be reckoned with.
Ulysse Nardin
| | |
| --- | --- |
| Location: | Le Locle, Switzerland |
| Founded: | 1846 |
| Popular Model Collections: | Freak, Marine, Diver |
| Design Style: | Ranges from nautical inspired to concept-driven avant garde |
| Price Range: | $6,700 – $432,600 |
While The Ulysse Nardin we know today is synonymous with bold, progressive, and sometimes modern avant garde designs, this luxury watch brand made a name for itself by providing dozens of the world's Navy fleets with the most accurate and dependable marine chronometers from 1846 to 1975. The practice of creating highly accurate, complex, and sea worthy chronometers is baked into the DNA of Ulysse Nardin.
However with the advent of the Quartz Crisis in the 1970s, the need for the type of mechanical horology that the brand practiced fell out of popular fashion. As such, Ulysse Nardin faded into obscurity until it was eventually purchased by Rolf Schnyder. Rolf and his team went about reviving the brand by honoring its history but also working to make sure the brand was always forward thinking and innovating on complications and the types of materials they used.
It was during this time that Ulysse Nardin introduced the first "Freak" in 2001. The Freak was a revolutionary technological achievement in movement manufacturing, not only did the Freak create an entirely new type of escapement, it also help pioneer the use of silicon in watchmaking. While the brand is now under new ownership and does feature a roster of new models (like the Marine and the Diver), the Freak remains the brand's most influential contribution to the world of watchmaking.
Hublot
| | |
| --- | --- |
| Location: | Nyon, Switzerland |
| Founded: | 1980 |
| Popular Models: | Big Bang Chronograph |
| Design Style: | Port-hole inspired with avant garde, bold, and modern design iterations |
| Price Range: | $5,000 – $422,000 |
Not all luxury watch brands needs 100s of years of history behind them in order to be a force to reckon with. Hublot is proof of that. Only emerging on the scene in 1980, Hublot is the brainchild of Carlo Crocco, who spent 3 years working to research and create the world's first watch with an integrated, natural rubber strap. As success grew for Hublot into the 2000s, Crocco eventually partnered with Jean-Claude Biver who became the brand's CEO. In 2004 Biver pioneered and oversaw the watch that would change everything for Hublot: The Big Bang Chronograph.
Following the success of the Big Bang, Biver's vision for Hublot had proven a success after the watch had won numerous design and horology awards, even eventually culminating in the acquisition of Hublot by LVMH.
The Hublot Big Bang remains to this day an instantly recognizable design that the brand has continued to iterate and build upon. A Big Bang would be an ideal watch for someone who was interested in a timepiece that was forward thinking in terms of the materials it uses as well as the modern, bold, and impactful design it employs.
Richard Mille
| | |
| --- | --- |
| Location: | Les Breuleux, Switzerland |
| Founded: | 2001 |
| Popular Models: | RM 055 Bubba Watson, RM 40-01 McLaren Speedtail, RM 052 Skull, RM 35-02 Rafael Nadal |
| Design Style: | Aviation and automobile inspired with modern, bold nuances |
| Price Range: | $60,000 – $2,000,000 |
Relatively new to the world of luxury watches, Richard Mille was established in 2001 by partners Richard Mille and Dominique Guenat. The brand has made a large impact by pushing the boundaries of what's expected and traditional with movement complications, watchmaking materials, and design. Mille and Guenat imbued their passion for high performance automobiles, aviation, and space exploration into the DNA of their brand.
Aside from the appeal of the aesthetics, one of the major selling features that Richard Mille promotes about their watches is their ability to withstand heavy impacts movements. That's part of the reason why the brand partners with sports ambassadors from sports like Tennis (Raphael Nadal) and Golf (Bubba Watson).
In pursuit of their own unique design ethos functionality, Richard Mille has pioneered the use of many new types of material in watchmaking like grade 5 Titanium, graphene, Carbon TPT, LITAL (an alloy of aluminum, copper, magnesium, and zirconium.
Bulgari
| | |
| --- | --- |
| Location: | Rome, Italy |
| Founded: | 1884 |
| Popular Models: | Octo Finissimo and Serpenti |
| Design Style: | High style, intricate, elegant, and bold |
| Price Range: | $3,000 – $60,000 |
With a design language that's bold, dynamic, timeless, and quintessentially Italian, Bulgari started as a silversmith, jeweler and curio dealer in 1884. Pioneered by Sotirios Voulgaris (a Greek immigrant who later Romanized his name to Sotirio Bulgari), it wasn't until the 1940s when the brand began to make impacts in the world of watchmaking.
The Serpenti first debuted in the 1940s blending together horology, high fashion, and Art Deco design – a signature combination that would inform all of Bulgari's watch designs moving forward. Bulgari also started to become known as a luxury watch brand that specialized in extremely thin and wearable timepieces thanks to the Octo Finissimo released in 2014. To date the Serpenti and Octo Finissimo have been Bulgari's most popular models and have been iterated upon through many different designs.
---
This list is ever-growing – think we're missing a brand from here? Let us know in the comments below!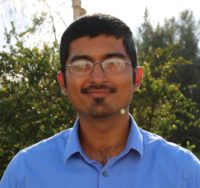 Kaz has been collecting watches since 2015, but he's been fascinated by product design, the Collector's psychology, and brand marketing his whole life. While sharing the same strong fondness for all things horologically-affordable as Mike (his TBWS partner in crime), Kaz's collection niche is also focused on vintage Soviet watches as well as watches that feature a unique, but well-designed quirk or visual hook.