Earlier this week we reported that Rolex, Tudor, Chopard, Chanel, and Patek announced their departure from Baselworld. But on top of that, they announced a new trade show they would be launching in April 2021 with FHH. That announcement occurred in conjunction with small to medium sized exhibitors putting Baselworld in the compromising situation of demanding their money back from the "postponed" Baselworld 2020.
If you thought this ride was over, you were wrong. Today LVMH has announced that it will be pulling Tag Heuer, Hublot, Zenith, and Bulgari from Baselworld. Which begs the question, who is even still signed on not just for Baselworld 2020, but future Baselworlds? With the departure of the LVMH brands, now it's safe to say the the majority of commercial consumer watch manufacturers who represent big draws and exposure for Baselworld will no longer be attending. Allow me to continue my tally from the previous post on current issues Baselworld is facing.
First Swatch, Seiko, Breitling, Bulgari, and more leave Baselworld
Then Baselworld 2020 has been postponed to 2021
Then exhibitors begin to demand their money back from Baselworld
Next Rolex, Tudor, Patek, Chopard, Chanel announce they're leaving and starting their own show
Now LVMH has pulled Tag Heuer, Hublot, Zenith, and Bulgari from Baselworld
Truthfully, it seems that Baselworld's only potential source of survival is the small to medium sized brands. However, those brands have for a large part been put in an incredibly difficult situation by Baselworld. They've paid $30,000 – $40,000 for booths at Baselworld 2020. That represents their entire marketing budget, which they spend solely to exhibit at Baselworld to generate revenue during the year. With Baselworld "postponed" to 2021, the key revenue driver for these brands in 2020 isn't occurring.
Therefore, without at least getting their money back, some of these brands face financial ruin in 2020. So logically they demand to be refunded by Baselworld. However, the situation is further complicated by Baselworld's admission that upon returning the small to medium sized exhibitors money, Baselworld itself may also face financial ruin and potential dissolution.
So where do we stand with Baselworld's existence? It's hard to say for certain – there are some possible avenues of survival and potential longevity the event could pursue. However regardless of what happens, Baselworld will never be, look, or feel the same ever again.
On that note, I'll leave you with this. MCH Group (Baselworld's organizers) have noted in a Press Release shared on April, 14th 2020, that Baselworld has: "invest[ed] substantial sums in further development of Baselworld and in the establishment of additional digital platforms. The MCH Group is convineced[sic] that, in addition to a physical platform, a connection with the community must be maintained throughout the year. More than ever before, it sees an opportunity to develop a modern platform in the watch and jewellery industry for brands that do not rely primarily on tradition, but above all on innovation.In the next few weeks, the MCH Group will be making a decision on the continuation of Baselworld and on investments in its further development, which is geared to the long term."
Maybe a digital event is in the future? Let's see what happens.
Sources:
https://www.yahoo.com/lifestyle/tag-heuer-zenith-bulgari-hublot-150012367.html
https://mam.mch-group.com/web/7b4867bd008475d0/baselworld—media-database/?mediaId=92F85E3F-D6AE-4156-825F6AF4865802F1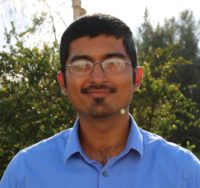 Kaz has been collecting watches since 2015, but he's been fascinated by product design, the Collector's psychology, and brand marketing his whole life. While sharing the same strong fondness for all things horologically-affordable as Mike (his TBWS partner in crime), Kaz's collection niche is also focused on vintage Soviet watches as well as watches that feature a unique, but well-designed quirk or visual hook.