Invicta Bolt Review (Rainbow Case 25552): Quality Checking a Bad Design
By Kaz Mirza
I'm conducting this Invicta Bolt Review as a companion piece to my write up on the Invicta Pro Diver. I wanted to see how two totally opposite ends of Invicta's product spectrum stacked up in terms of quality. The Pro Diver is clearly designed to evoke Rolex Submariner vibes while the Invicta Bolt 25552 evokes… I'm not really sure what this thing is supposed to look like (except my worst hellspawn nightmares). Invicta certainly gets points here for an "original" design – but in terms of actual on-the-wrist quality, what are we dealing with here? Does the Bolt represent as much of a value proposition as the Pro Diver?

Off the bat and on first impression I can tell you that the design and look of this thing is horrible – it's about as functional and aesthetically pleasing as a warm fart in a brand new mason jar. I spent a lot of time wracking my mind as to what exactly Invicta was going for with the Bolt product line until I finally stumbled upon this description from their site:
With sharpness in attitude and ability, the Invicta Bolt is a mastermind of dominance. Perfectly synchronized movements, complex casing engineering and signature rope jewelry design fastened around the bezel make a lasting impression. Variations in materials and finishes provide a range of options to suit any taste. The Invicta Bolt, an uncompromised statement in accomplished timekeeping where power becomes harmonized motion.
Holy God – where to start? It's clear that this isn't a watch designed for folks whose horology tastes are more suited towards functionality and classic vibes. But I think the most egregiously outlandish and downright ridiculous line of copy from that quote is the bit about being an "…uncompromised statement in accomplished timekeeping…" As we dig in below you'll see some of the embarrassing errors the Invicta Bolt takes but you may also be surprised about what this watch actually gets right (I certainly was).

Invicta's Bolt Rainbow Case Finishing
Alright, elephant in the room first. This thing looks like some sort of StarCraft Protoss sextoy – it's anodized stainless steel, which gives it this rainbow sheen. In person the process of the anodizing seems to have been executed well. It looks good in person (if you're into this finish – I'm not) and feels great to the touch. The only issue for me (and it really isn't a big deal) is that as I sized the bracelet and started playing with the watch, I realized the anodized steel finishing didn't reach all the crevices and harder-to-see parts of the watch. This is particularly notable in the bracelet links. However, if you're looking for a rainbow case Invicta then this one will fit the bill. Just to be clear, I'd rather eat my own stupid face with a knife & fork while reciting the alphabet backwards then want a watch that looks like this. But I know some folks out there are attracted to this look so I'm trying (poorly) to stay biased.

Case Size and Quality..?
It's stupid huge – I'm sorry. A quartz chronograph that only has two sub registers doesn't need to be this big. This watch is the closest I'll ever come to wearing the Infinity Gauntlet (if the Infinity Gauntlet came out of someone's rectum after eating radioactive ropa vieja).
Dimensions:
Case Diameter: 51mm
Lug to Lug Legnth: 60mm
Thickness: 22mm
Lug Width: 26mm
What was smart on Invicta's part was having the underside of the watch curve in order to conform to the wearer's wrist. At least someone over there understands the basic concepts of what makes a watch comfortable. At 60mm lug to lug, you need to have some sort of curve in the back of your watch.


So the Invicta Bolt 25552 is rated for 100 Meters of water resistance. That's really hard for me to corroborate or properly comment on because the caseback screws down however the crown doesn't. Plus, the crown and pushers feel pretty flimsy to me. So while I'm sure the watch will be fine if it gets caught in the rain or something like that, I wouldn't take it diving (unless you're looking for a dead-weight to send some incriminating evidence down to Davy Jone's locker).
Oh and to answer a question that a lot of folks have ask me: no, the bezel doesn't turn. I don't even understand why they put a bezel on here.


The bezel is actually confounding to me. The font looks like an overthinking teenage Dwarf in the Mines of Moria was trying to impress everyone else in his "Dwarven Mithril Design 101" class. Then just after the mines were abandoned, some over zealous cave spelunking Invicta designer found the designs for the font under that teenage dwarf's bed and thought it was "…a mastermind of dominance…" and threw it on the Invicta Bolt. To me the font is illegible. Font style aside, the black pigment in there blends way too much with the cable in the bezel, so it's truly impossible to actually read the numbers.
Ah, yes – the cable in the bezel. All I'll say is that "Hot Topic Kaz" back in 2001 would probably have thought this was a brootal design piece, bruh (along with his B.C. Rich Warlock). "Hot Topic Kaz" was also a dumbass so, you know – grain of salt and all. I will say though that the design detail in the bezel cable is actually good. Invicta knows this is a huge aesthetic draw of the Bolt product line, so they put the time into making sure it was finished well.

Invicta's Flame Fusion Crystal
I'd never heard of a "flame fusion crystal" before until I started this review. While first inspecting the Invicta Bolt I was trying to figure out exactly what the crystal was. It felt a bit like sapphire but wasn't quite "right" – something seemed off. It has a solid dome and seems to be thick enough to not feel flimsy. But when you tap it with your finger the resonance doesn't feel like sapphire.
Then I found out what "flame fusion crystal" means – basically it's a mineral crystal that has a thin layer of sapphire fused on top of it. The idea is that you get the scratch resistance of a sapphire crystal at a much less cost. I've heard that the crystal's chip and shatter resistance isn't up to par with other sapphire crystals, but it still gets the job done.

What's The Deal With The Bracelet?
No other part of this watch took me on such and back and forth journey than the bracelet. In short, it's actually manufactured incredibly but it's as unpractical as all hell.


The bracelet links here are completely articulating, which is insanely cool. Basically, every part of the link is jointed and allows for a huge range of motion, which means it conforms to your wrist very ergonomically. It's a top design detail that I don't think I've ever seen on another watch bracelet in this price range. Please note though that right along side this positive aspect is the negative aspect of the fake beads of rice center links.


The quality and construction of the bracelet clasp is also pretty strong. The flat outside surface of the clasp is clearly stamped, however the inner folding joint is milled and finished very well. Everything fits flush where it's supposed to go.
But do you guys want to know the worst part? I've taken off every link that I could and made the microadjustments as tight as I could and this is still how the watch wears on my 6.75″ wrist.


So be warned – if you for some reason like this design and want to wear this watch, unless you have tree-trunk wrists, the Invicta Bolt will forever dangle in lame flaccidity on your wrist.


This size issue is the worst part of the watch. Since I can't actually get it to stay on my wrist normally, I can't truly appreciate many of the features and finishes on the piece. Maybe I'm supposed to keep the watch dangly based on how Invicta wants me to wear it? I'd rather run ass-naked and backwards through a corn field than regularly wear a watch this dangly.
The Movement…What Is It?
After some digging I discovered that the Invicta Bolt 25552 movement is a Hattori VD51, which is actually (surprisingly) a relatively high quality quartz movement. These Hattori pieces are essentially non-branded Seiko movements and while some of the Hattori offerings are bare-bones and inexpensive, this VD51 doesn't fall into those categories. The movement is a very simple chronograph movement where the 12 o'clock subregister charts the chronograph seconds and the 6 o'clock subregister charts chronograph minutes (up to 60 minutes). The central seconds hand is your continuous seconds.


However (and I'm sure you're sensing a theme here), despite the high quality of the movement, Invicta's application of it here in the Bolt leaves something to be desired. If you look at the chronograph seconds sub-register at 12 o'clock you'll notice that the hand is slightly misaligned. It came out of the box that way and this thing was brand spanking new when I bought it. So I'm left to deduce that this is a QA issue on Invicta's end. To be perfectly frank, since it's clear this watch wasn't really designed for the scrutiny-driven folks in the watchfam, Invicta probably figured that focusing on these finer QA details didn't matter since no one would really flag them.

Overall Thoughts
I hate this stupid watch. But there's two things I need to concede: (a) horology enthusiasts aren't the target audience and (b) Invicta has actually done some impressive things (in terms of material usage and quality). However it's not enough to detract from the fact that this watch is fugly and an insult to other watches in its price range (approx. $200 – $300 USD).

I think the marketing language around this Bolt 25552 is a great example of why people in the watchfam tend to hate on Invicta like these. Calling this watch "…an uncompromised statement in accomplished timekeeping…" is laughable. There's nothing remotely related within this watch to associate it with "timekeeping" – the subdial hands don't line up; the bezel isn't functional; the dial is illegible; the bracelet makes the watch unwearable… I mean, I can go on. However, in the interest of transparency and advertising clarity, I've edited Invicta's product description for the 25552 below.
With a complete lack of confident subtly or class, the Invicta Bolt is a mastermind of telegraphing to everyone in the room that you have no self worth. Haphazardly arranged dial elements overshadowed by shiny colors and harsh angles evoke a sense of bad style overshadowing practical functionality. The Invicta Bolt – an weak-wristed attempt at masking a complete lack of personality with nonsensical design choices inspired by outdated notions of fragile masculinity.

-Kaz Mirza's Edits of the 25552 Product Description
Listen, if you're not too worried about the actual horological chops of your time piece and you just want something that looks like Vin Diesel's cock-ring from space-hell then I'm sure you're going to love this watch. But ultimately for those of you who never had any interest in ever buying this watch, I do hope that this Invicta review has been helpful.
As for how this Invicta Bolt stacks up against the Pro Diver? I'll call it 50/50. I like the  extra effort that Invicta took with the Bolt (in terms of finer design touches and material usage), but I like the overall design of the Pro Diver more. And I say that knowing full well that quality-wise the Pro Diver leaves something to be desired in relation to the treatment of the Bolt. But at least I can actually wear the damn Pro Diver.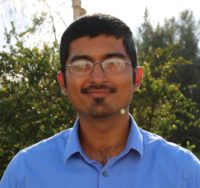 Kaz has been collecting watches since 2015, but he's been fascinated by product design, the Collector's psychology, and brand marketing his whole life. While sharing the same strong fondness for all things horologically-affordable as Mike (his TBWS partner in crime), Kaz's collection niche is also focused on vintage Soviet watches as well as watches that feature a unique, but well-designed quirk or visual hook.