From high end luxury to modern tactical, German watch brands have been providing some of the absolute finest timepieces available today. But these brands and their models can often be hard to navigate since many of them tend to fly a bit under the radar. That's why we're really excited to share with you our favorite German watch brands that we feel represent some of the best offerings that the country has to offer.
There are two main cities that you'll see mentioned several times through this piece: Glashütte and Pforzheim. Both of these cities were considered watchmaking hubs in Germany. Their differences are mainly geographic and nuanced in nature. Pfozheim was well regarded as a precision tooling and jewerly producer as far back as the 1700s. While Glashütte's prominence in watch making was set slightly later in the mid 1800s with the goal of establishing the town as a center for watchmaking education. The other very large difference which we'll see play out in our brand list below is how each city was fated in the aftermath of WWII, which will also be a reoccurring theme in this piece.
Zeppelin
| | |
| --- | --- |
| Location: | Ismaning, Germany |
| Founded: | 1996 (operating under POINTTec electronic GmbH – ESTD. 1987) |
| Popular Model Collections: | LZ 127 Graf Zeppelin, LZ 126 Los Angeles, and LZ 129 Hindenburg |
| Design Style: | Historic and inspired by Zeppelin Air Craft |
| Price Range: | $200 – $1,400 |
Zeppelin watches are probably the most affordable brand option for folks looking to add a German watch brand to their collection. While the brand as an horological manufacturer lacks history and provenance when compared to other legacy brands on this list, Zeppelin watches are still an excellent choice at an affordable price.
Owned and operated by POINTtech GmbH (a German based company with several trademarks in the watchmaking space), Zeppelin was technically started by POINTtech when they acquired the rights to use the Zeppelin name on timepieces. As such, the impetus for the brand was to create historically nuanced and inspired timepieces that paid homage specifically to the Zeppelin airships.
So when analyzing their designs, you'll note that many of the case lines, the placements of subdial, logo elements, and even the hands will be evocative in someway to old Zeppelin Airships.
Junkers
| | |
| --- | --- |
| Location: | Dessau, Germany |
| Founded: | 1895 (Defunct in 1969, but then revitalized by POINTtech Electronic GmbH in 1996) |
| Popular Model Collections: | J1, Flieger, Professor |
| Design Style: | Historic and inspired by German Pilot Watches |
| Price Range: | $250 – $2,400 |
Also owned by German watch business group POINTtech GmbH, Junkers is an horological brand with history and German engineering legacy, just not with watches. Junkers was a German aviation and engine manufacturer which gained most of it's notoriety by innovating all-metal airplanes during WWI. This reputation continued into World War II as the brand expanded production and engineering innovation into jet engines.
Despite the brand's engineering and innovation success, it faced financial hardships in the 1930s, which resulted in the original brand owner (and main patent holder) Hugo Junkers to be forced out of his company and relinquished of his patents by the government. While this allowed the Junkers name and patents to survive through WWII, it wasn't enough to ensure the company's longevity. By the 1960 the brand disappeared as a result of several acquisitions and business mergers.
That is until 1996 when POINTtech GmbH was awarded the rights to utilize the Junkers name and with that they reportedly are working with the current members of the Junkers family to design and produce wristwatches that are evocative of the historical designs of Junkers aircrafts. As such Junkers timepieces tend to feature more of a historical military lean in their designs while expanding that design sensibility across different watch types such as Bauhaus, Fliegers, and more.
Junkers are a great option for folks looking to get into a German watch brand with a bit more history and a more reasonable price tag when compared to some of the other legacy brands featured here.
Laco
| | |
| --- | --- |
| Location: | Pforzheim, Germany |
| Founded: | 1925 |
| Popular Model Collections: | Aachen, Zurich, Squad |
| Design Style: | Classic Flieger style pilot watches |
| Price Range: | $350 – $2,300 |
One of the most well known historical German watch brands, Laco's history starts off as one of independance and fierce innovation. With its roots in Pforzheim, Germany, Laco's Co-founder Ludwig Hummel decided the best way to make Laco (then referred to as Lacher & Co) standout among other German watch manufactures was to produce their own movements in Germany (as opposed to using Swiss movements). Hummel then started a movement manufacturing company called Durowe.
It was during World War II and the subsequent years afterwards where Laco's true brand identity would come to fruition as a producer of timepieces favored by the German Air Force. As such, they are one of 5 German watch brands that can trace their design lineage back to the popular B-Uhr dial (sometimes referred to as Type-B Flieger pilot watch).
As a result of Allied air raids during WWII, Pforzheim was essentially leveled and Laco along with it. However in the period after WWII Laco and both Durowe were rebuilt and began producing wristwatches again. Despite this rebuilding though, sales suffered in the 1950s which led to Laco being acquired by Timex in 1959. However, due to lack of momentum, Laco was sold by Timex – thus beginning a series of ownership changes and plunges into obscurity that continued for nearly 6 decades until the company finally begin to experience some stability in 2010 under its current ownership.
Today, Laco is producing timepieces featuring designs in the classic and highly recognizable flieger design style in classic stainless steel as well as bronze. This German watch brand is probably one of the best affordable options for a classic flieger style watch with an automatic movement if that's what you're looking to add to your collection.
Junghans
| | |
| --- | --- |
| Location: | Schramberg, Germany |
| Founded: | 1861 |
| Popular Model Collections: | Max Bill, Meister, MEGA |
| Design Style: | From Classic Bauhaus to modern dress watches |
| Price Range: | $400 – $2,800 |
With its roots going back to 1861, Junghans was founded by Erhard Junghans and his brother-in-law Jakob Zeller-Tobler, the company originally focused primarily on the production of civilization clocks. The company was actually so successful that by the early 1900s they employees over 3000 people in their main flagship factory in Schramberg, Germany.
While the brand did produce wristwatches military use in the 1920s, a focus on military history has rarely been a focus for Junghans. Rather, Junghans established its modern brand identity in the 1950s by collaborating with Max Bill, a Swiss designer and artist trained in the style of German Bauhaus. As a design language, Bauhaus is characterized by a lack of unnecessary adornment, clean lines, and a rational approach towards design elements. Oftentimes the effect can feel sparse but with its primary roots being in industrial design, Bauhaus can often present itself as a logical approval of design and structural elements.
This collaboration with Max Bill is a large differentiator between Junghans and brands like Laco. Where Laco focuses on operating in a manner to evoke Germany's military history, Junghans creates timepieces that evoke Germany's artistic contributions.
Junghans is a great choice for someone looking for a legacy German watch brand that was offering a quintessential Bauhaus style watch.
Archimede
| | |
| --- | --- |
| Location: | Pforzheim, Germany |
| Founded: | 1924 (operating as ICKLER then creating the Archimede line in 2003) |
| Popular Model Collections: | Pilot 39, Pilot 42, Outdoor Protect, Sporttaucher |
| Design Style: | Historic German aviation and modern outdoor sports |
| Price Range: | $600 – $2,900 |
While technically a newer German watch maker, Archimede's roots extend much further back to 1924 with the establishment of ICKLER. Karl Ickler was an experienced watch manufacturer who decided to start his own company which primarily focused on producing watch cases for other brands to use. From those beginnings and well into World War II, ICKLER proved to be a skilled producer of watch cases until the Pforzheim factory was destroyed during the war. However, in 1947 Karl Ickler's sons rebuilt the factory and from that point until about the 1990s, ICKLER focused on producing watch cases for high profile German watch brands.
In the 1990s, ICKLER began experimenting with the notion of possibly producing a German timepiece in-house. Eventually in 2003 Archimede began bringing its first timepieces to market. With a focus on Flieger models, Archimede operates in a design ethos that evokes both the Ickler family's horological tradition as well as Germany's horological past. Archimede is still a family business currently being owned and operated by Thomas and Lisa Ickler (3rd generation).
Generally, Archimede timepieces are crafted to a very high degree of quality and they also undergo scrutinous attention to detail. This is a German watch brand for someone who is interested in owning an excellent example of a historically inspired Fleiger but also isn't worried about whether or not it comes from one of the main 5 German watch brands that historically held the Fleiger contract in WWII.
Stowa
| | |
| --- | --- |
| Location: | Engelsbrand, Germany |
| Founded: | 1927 |
| Popular Model Collections: | Flieger, Marine, Prodiver |
| Design Style: | Historic German aviation, bauhaus, and modern sport |
| Price Range: | $800 – $4,500 |
Founded by Walter Storz in 1927, the brand derives its name from the first characters of the founders last and first name (STO-WA). Like many other German watch brands, Stowa moved to Pforzheim in 1935 and then in 1938 the brand was contracted by the German Air Force to provide their pilots with timepieces. Most notably, the B-Uhr Flieger (also known as the Type-B Dial Fliger) was provided to German pilots by Stowa (the model was contracted and provided by other German watch brands like Laco).
Like much of Pforzheim, the Stowa factory was destroyed in allied air raids in 1945. In 1950 Stowa set about rebuilding the Pforzheim factory in conjunction with creating a new factory in Rheinfelden, Germany and in 1951 both buildings were completed. Following these milestones, a series of partnerships, movement innovations, and overseas marketing campaigns solidified Stowa as a mainstay German watch brand to the present day.
Sinn
| | |
| --- | --- |
| Location: | Frankfurt am Main, Germany |
| Founded: | 1961 |
| Popular Model Collections: | 104, 556, 358 |
| Design Style: | Modern aviation |
| Price Range: | $900 – $5,500 |
Helmut Sinn was a pilot with a passion for horology and aviation who decided to turn those passion into a brand. In 1961 Sinn was formed and primarily focused on created on-board aviation clocks as well as pilot chronographs. Uncompromising functionality and tactical practicality have always been at the heart of the timepieces that Sinn produces. As such, Sinn tends to be a German watch utilized by police forces as well as astronauts. In fact in 1985 a Sinn 140 was worn by Reinhard Furrer during Spacelab D1 (STS-61-A) and a Sinn 142 was worn by Klaus-Dietrich Flade on MIR-92 mission.
1994 was a pivotal moment for Sinn with Lothar Schmidt acquiring the German watch brand. As an engineer, Schmidt pushed the company to experiment with new materials, technologies, and horological applications to further push the possibilities of timepiece engineering and reliability. With innovative technologies such as TEGIMENTED steel (which greatly improves scratch resistance), Temperature Resistance Technology (which allows the timepiece to operate in temperatures ranging from -49 degrees Fahrenheit to 176 degree Fahrenheit, and more, Sinn is one of the most functionally reliable German watch brands in production today.
Damasko
| | |
| --- | --- |
| Location: | Barbing, Germany |
| Founded: | 1994 |
| Popular Model Collections: | DK32, DC70, DC56 |
| Design Style: | Modern aviation |
| Price Range: | $1,000 – $3,500 |
One can't have a discussion about German watch brands and not mention Damasko and Sinn in the same breath. Damasko was formed by Konrad Damasko in 1994 with the goal of providing high grade materials for use in the aeronautics industry. In 2000, the brand began also crafting wristwatches. What's noteworthy however is that Damasko was also the company providing hardened cases to Sinn for use in their high performance timepieces.
In 2002 that partnership ended when Sinn opted to push towards self reliance and endeavor to produce their own watch cases. That didn't deter Damasko, in fact the brand has earned a reputation for overengineering their time pieces to meet the functionality needs of demanding industries. With unique technoclogical innovations like Ice-Hardened Steel Cases (which proportedly quadraples a watch case's hardness), Ceramic bearings (which are unbreakable), and the patented Push-Button system (which allows a Damasko chronograph's functions to be used underwater), and more, Damasko produces timepieces for those who want a robust watch they can rely on as a tool.
Mühle Glashütte
| | |
| --- | --- |
| Location: | Glashütte, Germany |
| Founded: | 1869 (re-established in 2007 post-bankruptcy) |
| Popular Model Collections: | S.A.R. Rescue-Timer, 29ER, Teutonia |
| Design Style: | Modern nautical dive watches with a lean towards vintage and minimal dress watches |
| Price Range: | $1,000 – $10,000 |
The Mühle family can trace their family history all the way back to the 1300s within the period of the Kingdom of Bohemia and they are purportedly the only local family still holding ownership of a Glashütte-based watch factory. In 1869 Robert Mühle started a precision instrument workshop in Glashütte after training with Moritz Grossmann. Mühle primarily provided technical instruments for the surrounding and local horological industry and did so successfully well into the 1900s. The Mühle factory also gained recognition in 1918 by also providing instruments for the growing automobile industry (speedometers, dashboard clocks, and more).
After WWII Glashütte was subject to an Allied Air Raid, which destroyed most of the horological industry there, including The Mühle factory. Despite the factories destruction, the Mühle family was still held in a high regard in the realm of precision instruments and in 1945 Hans Mühle started a new company that focused primarily on manufacturing train dials and temperature gauges. This continued into the 1970s when the family continued running the business and eventually also started supplying instrumentation for the marine transport and nautical industry.
That transition to operating in nautical instrumentation eventually led the Mühle family to creating their first wristwatch in 1996, which then also establish the Mühle family's presence as a core German watch brand.
Wempe Glashütte
| | |
| --- | --- |
| Location: | Glashütte, Germany |
| Founded: | 1878 |
| Popular Model Collections: | Iron Walker, Chronometerwerke, Zeitmeister |
| Design Style: | Modern luxury |
| Price Range: | $1,100 – $15,000 |
Gerhard D. Wempe began selling watches and operating a watch workshop out of a house owned by his aunt in 1878. What made him successful in those early days was the amount of personal attention and focus he gave each individual client that entered his humble workshop. As his business expanded and he added more and more showrooms across Germany, Gerhard had a dream for each major city in the country to feature one of his watch workshops. But as business grew, WWI derailed his business plans and Gerhard died in 1921. At which point Herbert Wempe (Gerhard's son) took over the business.
Herbert was responsible for one of the milestone moments for Wempe, the acquisition of Chronometerwerke Hamburg, a legacy manufacture of marine chronometers. With this acquisition and further expansion, Wempe was on track to fulfill Gerhard's vision. However, Wempe's plans for expansion were interrupted again by WWII. Despite this setback the company continued expansion after WWII by growing across Germany and even beginning to press more and more into the international market during the 70s and 80s under the leadership of Hellmut Wempe. Today, Wempe is a trusted name in watch manufacturer, watch dealing, and jewelry. Through the leadership of Kim-Eva Wempe (Hellmut's daughter) Wempe strives to honor its past while also making sure to push towards the future.
Tutima Glashütte
| | |
| --- | --- |
| Location: | Glashütte, Germany |
| Founded: | 1927 |
| Popular Model Collections: | M2, Saxon One, Grand Flieger |
| Design Style: | Modern aviation with some leanings towards vintage |
| Price Range: | $1,100 – $6,000 |
Certain brands have specific models or types of timepieces that put them on the map. In the case of Tutima it's the Glashütte Chronograph. With it's roots based on the Saxony region of Glashütte, Tutima operated with modern and Swiss-based manufacturing practices that also included automation (new at the time in Germany). Approaching horology and the crafting of their watches in this way allowed them to gain a reputation for quality timepieces from their beginnings in 1927 and well into WWII. In fact, it's this reputation that led the German government to integrate the brand into the burgeoning war effort specifically to create a pilot's chronograph.
Tutima was provided with very specific requirements for these chronographs which they delivered on – these chronographs were of such high quality that they even became well known by name and sight by non-German militaries. Resulting in downed German pilots often times immediately being stripped of their chronographs by Allied Forces. In fact, after WWII, Glashütte ended up on the Soviet side of Germany and the valuable machinery in the Tutima factory was taken to Moscow resulting in a series of Soviet-Made Tutima Type-59 chronographs being produced (which are very collectable today).
From the 1980s to present, Tutima continues its close ties with the German military, often providing issued timepieces to enlisted members for specific military units, including Chronographs.
MeisterSinger
| | |
| --- | --- |
| Location: | Münster, Germany |
| Founded: | 2001 |
| Popular Model Collections: | N 01, neo, Stratoscope |
| Design Style: | Bold and function-driven with a slight vintage lean |
| Price Range: | $1,300 – $7,000 |
As a newer German watch brand, MeisterSinger doesn't operate with a design or cultural legacy that informs its operations. Instead, its a watch brand that very much operates on their own impetus and marches to the beat of their own drum – hence the fact that all MeisterSinger watches are single-hand timepieces. Based in Münster, MeisterSinger is own and operated by Manfred Brassler who takes a very hands-on approach to the vision and operation of MeisterSinger.
Brassler's conception of the single-hand timepiece stemmed from his desire for his watch to harken back to the time when watches were precision instruments. To enforce and evoke this notion of a precision instrument, Brassler knew the modern interpretation of a watch needed to be simplified, which is where the single-hand readout comes from.
NOMOS Glashütte
| | |
| --- | --- |
| Location: | Glashütte, Germany |
| Founded: | 1990 |
| Popular Model Collections: | Orion, Metro, Tetra, Club |
| Design Style: | Modern Bauhaus |
| Price Range: | $1,400 – $21,500 |
With an driving appreciation towards German design as well as Germany's horological history, it's not surprising that the fall of the Berlin Wall was a main impetus for the creation of Nomos. Founded by Roland Schwertner in 1990 only months after the Berlin Wall fell, Nomos was conceived in a cultural environment of German design and historical resurgence. With strong influences from 1950s Bauhaus design and being headquartered in the historic horological town of Glashütte, Nomos coalesces these two quintessential German cultural contributions and touch points.
Nomos is still independently owned and creates timepieces in their own interpretation of German Bauhaus. What also separates the young German watch brand from other most other timepieces in the industry is their continued efforts innovating on mechanical movement technology and in-house calibers. Nomos remains one of the few brands in existence today that can design with an eye on the past, and eye on the future, and the capabilities of still offering in-house movements.
Glashütte Original
| | |
| --- | --- |
| Location: | Glashütte, Germany |
| Founded: | 1845 |
| Popular Model Collections: | Senator, Pano, SeaQ |
| Design Style: | Luxury, timeless, and classic |
| Price Range: | $6,500 – $32,000 |
In the world of German watchmaking, there is no town more influential than Glashütte. It's the cultural and historical hub of all things horological for the country – and the modern brand Glashütte Original was created to directly honor Germany's watchmaking history.
In 1845 four of the most influential innovators in German horology were looking for a new location to pool their talents, experience, and horological perspectives. Moritz Grossman, Adolf Schneider, Julius Assmann, and Ferdinand Adolph Lange choose Glashütte because location to Dresden was advantageous for them. Dresden was establishing itself as an horological epicenter and the Glashütte team was looking to create an industry that would support German horology. Their plan proved successful – so much so that the German School of Watchmaking would be founded by Grossman in Glashütte in 1878.
Watchmaking in Glashütte prospered until WWII threw the town and all its businesses into peril. Not only was Glashütte subject to a devastating air raid, but after WWII the influential German town ended up on the Soviet controlled side of German. Business operations in the Soviet Union weren't privatized and most businesses were in some way owned by the Government. So all the watch brands that existed in Glashütte during the partition of Germany were combined under one entity to be controlled by the Soviet Union – the conglomeration of brands was called VEB Glashütte Uhrenbetriebe and featured the following horology houses:
A. Lange & Söhne
UROFA
UFAG
Gossel & Co.
Mühle & Sohn
Felix Estler
LIWOS
While some of these brands ended up separating from this core group after the fall of the Soviet Union, it wasn't until 1994 when the remaining brands ended up in private ownership under Heinz W. Pfeifer who wanted to revive many of these brands to their former glory. In 2000 the Swatch group purchased these Glashütte brands from Pfeifer and Glashütte Original was born. Today the brand offers incredibly high quality movements and is well known for creating many of their own components and parts in-house.
A. Lange & Söhne
| | |
| --- | --- |
| Location: | Glashütte, Germany |
| Founded: | 1845 |
| Popular Model Collections: | Lange 1, Zeitwerk, and Odysseus |
| Design Style: | Classic, intricate, and elegant |
| Price Range: | $19,700 – $2,600,000 |
The history of A. Lange & Söhne is forever linked with that of the town the iconic German watch brand called home: Glashütte. When Ferdinand Adolph Lange joined 3 other watchmakers (Moritz Grossman, Adolf Schneider, and Julius Assmann) in establishing a center for watchmaking and horology in Glashütte, he did so by creating the foundation for what many people consider the best watch brand in existence today. A. Lange & Söhne timepieces are characterized by their intricacy, dedication to stretching the bounds of horology, and effortless, timeless design. All of these are threads which connect A. Lange & Söhne today to its past.
While A. Lange & Söhne fell into Soviet hands along with the other 6 core Glashütte watch brands after WWII (as noted in the Glashütte Original section above), it took a different path than those other brands following the fall of the USSR. In 1990 Günter Blümlein (a long time watch industry executive) and Walter Lange (great grandson of Ferdinand Adolph Lange), resurrected A. Lange & Söhne, eventually creating their first product offerings in 1994 and solidifying A. Lange & Söhne as a core luxury watch maker once again.
Commonly Asked Questions About German Watch Brands
Does Germany make watches?
Yes – in fact many of the brands that people often consider to be the best are based in Germany (like A. Lange & Söhne and Glashütte Original). Germany's history in watchmaking really took hold in the mid 1800s with the establishment of Glashütte, Germany as an epicenter for precision watchmaker and watchmaking education. German watchmaking at this point prospered but this rise to prominence was interrupted by the fallout of World War II, which resulted in Glashütte being leveled by allied air raids and all the iconic German watch brands falling under ownership of the Soviet Union government.
While some German brands on the West side of the country were able to begin establishing themselves, those iconic legacy brands from Glashütte were essentially discarded and forgotten until the fall of the Soviet Union in 1990/1991. Today, both legacy and modern German watch brands are representing German horology to the highest standard.
What are the top 3 watch brands in Germany?
A. Lange & Söhne, Nomos, and Sinn. In my opinion all three of these brands represent the pillars of what makes German watchmaking great. A. Lange & Söhne is the ideal representation of classic, timeless elegance. Nomos is the perfect modern iteration of a refreshing take on German Bauhaus design. And Sinn embodies the functional nature of over-engineered German watchmaking.
Are German watches as good as Swiss Watches?
Yes – if we're classifying Swiss Watches and German Watches as being rated on the same merits of legacy watchmaking houses, strict quality control, horological innovation, and mechanical watch production then the craftsmanship of watches coming out of Germany are just as good as those coming out of Switzerland.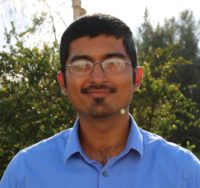 Kaz has been collecting watches since 2015, but he's been fascinated by product design, the Collector's psychology, and brand marketing his whole life. While sharing the same strong fondness for all things horologically-affordable as Mike (his TBWS partner in crime), Kaz's collection niche is also focused on vintage Soviet watches as well as watches that feature a unique, but well-designed quirk or visual hook.