---
Est. 2016
As a prolific and well known vintage watch collector, Dan Henry wanted to create homages of rare and expensive watches in order to make them accessible to the world.
Avg. Price: $270 – $350 USD
The price range for Dan Henry Watches can vary from $270 – $350USD, which encompasses a wide range of models at a very affordable price.
Dan Henry Watch Reviews
Dan Henry Watches: History and Design Inspirations
Dan Henry is a vintage watch collector. A self described "thrill of the hunt" collector, he reports having acquired more than 1,500 watches. His passion is also driven by the stories behind the watches. To that end, he has what is possibly the coolest vintage watch website in the world: https://www.timeline.watch/. This site features his entire collection in chronological order. Each piece has multiple pictures and details about each watch. You can spend countless hours lost in this extensive wealth of information.
The Dan Henry brand was created with the goal of making homages of very rare and expensive watches accessible. Drawing on inspiration from his vast collection, he produces affordable, limited production runs, based around different years. For example, the Dan Henry 1972 is a nod to watches like the Heuer Pasadena. An original will cost you north of $2,000, but the Dan Hendry version comes in at $350 (mind you the Dan Henry version is quartz, rather than automatic like the original).
Going beyond just homaging historical designs, there are also nice nods and motifs used on the watches. For example, the 1964 model has an Aston Martin DB5 embossed into the case back. This car appeared in the James Bond film Goldfinger that very year, which is a fun nod on the watch. It also captures some of the storytelling Dan Henry loves about watch collecting.
While most of his watches are quartz chronographs, the original 1970 model (which has since sold out and has been replaced by a new version) features an automatic movement, the Seiko NH35. The 1964 is another popular model. One of the things that Dan Henry offers is date and no date versions of many of his models. This is a refreshing option that will delight both camps of the heated date or no date debate.
Are Dan Henry Watches Any Good?
Dan Henry is very transparent about his watch production (they are manufactured in China). However, the watches are high quality and affordable. What you are getting is a watch inspired by classic designs with all of the benefits of modern production and none of the risks of vintage watch ownership. Is a Dan Henry watch right for you? That really depends on what you are after. If you are drawn to vintage watch designs, but don't want the risk of vintage watch shopping (fakes, lack of parts for repair, etc.), then Dan Henry is a great option. However, if you are drawn to watches for the same reason as Dan Henry: you want to own a piece of history with a story behind it, then this might not be the watch for you. That is, unless you want to make your own story with a new watch.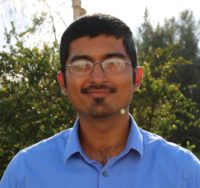 Kaz has been collecting watches since 2015, but he's been fascinated by product design, the Collector's psychology, and brand marketing his whole life. While sharing the same strong fondness for all things horologically-affordable as Mike (his TBWS partner in crime), Kaz's collection niche is also focused on vintage Soviet watches as well as watches that feature a unique, but well-designed quirk or visual hook.