---
Est. 1875
Joseph Bulova immigrated from Bohemia to the United States in 1875 and started making watches and clocks. Read the full history of Bulova below.
Avg. Price: $300 – $2,000 USD
The price range for Bulova Watches can vary from $300 – $2,000 USD, a wide range encompassing a variety of styles (from dress to sport) and movement types (from quartz to mechanical)
Jump To:
Quick Facts | Reviews | History | Common Questions
Popular Bulova Models
Lunar Pilot, Oceanographer 'Devil Diver," Marine Star, Computron, The Spaceview, and as a general note their Accutron watches represent a popular value proposition
Designs and Styles
Bulova features the entire spectrum of watch designs and styles. From military heritage pieces, clean and modern dress watches, and retro novelties – Bulova watches has a style for everyone.
Location
Bulova is headquartered in New York, NY – however it is owned by Citizen Watch Co, and has its watches manufactured in Japan, Switzerland, and Hong Kong.
Bulova Watch Reviews
Bulova Watch History
Bulova, as we know it today, was founded in 1875 as the J. Bulova Company by Joseph Bulova, a Bohemian immigrant. Although the company today is still mostly known for being a "mall watch" brand, the company has a rich history of watchmaking innovations and plays a big part in the history of American innovation and watchmaking before the eventual "Quartz Crisis" changed everything.
The J. Bulova Company started life as a humble jewelry shop on Maiden Lane in New York City and by 1911 was beginning to manufacture table clocks and pocket watches that sold well enough to allow the company to launch a plant in Biel Switzerland just for the purpose of manufacturing watch components and assembly of jeweled movements. By 1919, after the end of the First World War, Bulova introduced its first full line of men's jeweled wristwatches.
Finding success in that category, the J. Bulova Company changed its name to the Bulova Watch Company in 1923 and focused almost exclusively on wrist watches. It is during this time that Bulova standardized a lot of its parts. This was something new in the watch industry and insured that a particular part would be interchangeable with the same part from a different watch. This would revolutionize the servicing of watches.
Bulova continued to gain momentum during the 1920s and 1930s. Some examples include their first radio commercial in 1926, the creation of the world's first clock radio in 1928, and the manufacture of electric wall clocks in 1931. By 1940, Bulova was a sponsor for all of the top 20 radio shows in the country, and in 1941, Bulova, the company we all know as a "mall watch" launched the FIRST television commercial. It was a simple photo of a clock on a map of the United States declaring, "America runs on Bulova time!" This would also prove true during the Second World War when Bulova worked closely with the US Military to produce wrist watches for soldiers, specialized timepieces, aircraft instruments, and torpedo mechanisms and fuses.
Arguably, Bulova's biggest achievement would begin development in 1952. After 8 years of development, the Accutron was introduced to the world. While other companies, like Hamilton, had experimented with battery powered watches, those watches still had a balance like a standard watch. The Accutron represents the FIRST electronic watch and the most groundbreaking innovation in timekeeping in 300 years! Having no escapement system, the watch was driven by an electronically motivated tuning fork giving it its signature hum and kept time within 2 seconds a day! That accuracy allowed the Accutron watch to become the first wristwatch certified for use by railroad personnel.
Bulova lost the battle for astronaut wristwatch to Omega. We all know that story. However, what you may not know is that all the timekeeping mechanisms on the spacecraft that took those first explorers to the moon were Accutrons. NASA was unsure of how mechanical movements would work in zero gravity. Bulova did, however, build a prototype watch for astronaut Dave Scott. That watch did make it to the moon due to a technicality but was ultimately never produced. More on that later.
By the end of the 1970s, a new, inexpensive, watch trend had taken hold and Bulova followed suit with their line of Accutron Quartz watches, and by 1979 became a subsidiary of the Loews Corporation. This is where history becomes muddled. There's not much to find about them from 1979 to about 2008 when it was sold to Citizen. All we know is that the innovations stopped, watch production moved from the USA and Switzerland to the far East, and Bulova, for the most part became inexpensive watches you buy at chain jewelry stores. Most people who would call themselves watch snobs wouldn't give them a second look.
As stated earlier, Citizen purchased the Bulova Watch Company in 2008, and by 2010 introduced the Precisionist, a quartz watch movement that vibrated at 262khz with a smooth sweeping second hand and an accuracy of +-10 seconds a YEAR making it, in my opinion, one of the most affordable and accurate wristwatch movements on the planet. Bulova also started to dip into its archives with the Archive Series of watches which re-imagine some of their most famous designs with modern power. The most successful, without a doubt, is the Lunar Pilot, a watch based on Dave Scott's watch that was worn on the moon and powered by a 262khz chronograph.
Since its acquisition by Citizen, Bulova has definitely stepped up its game to try to be more of the watch company it once was, but considering all those mall pieces and the poor merchandising of anything they do, they still have a way to go. Still, it's good to see they're still headquartered in New York City (in the Empire State Building, no less), and that they are working to become something they once were; a quality watch for everyone in the US.
Common Questions
Are Bulova watches good quality?
Since Citizen took the reins back in 2008, Bulova watches are mostly powered by Miyota quartz or automatic watch movements. Some of the more "locally accessible" watches may be powered by inexpensive movements from the far east. For the most part, Miyota movements can be relied on for their durability and longevity. However, unless you're wearing a 262khz, maybe don't expect them to have the accuracy of a higher end watch. Also, on certain watches, materials and workmanship seem to be a step lower than some other brands at the same price. Especially when it comes to bracelets.
Are Bulova Watches Expensive?
While watches in the Bulova lineup can reach close to 1k, don't expect to pay that much for it on the grey market or used market. Sometimes, you can find factory remanufactured Bulova watches for nearly nothing compared to the former retail price. For instance, the Lunar Pilot typically boasts a retail price of nearly $700 but can be attained for $350 or less on the grey market. The exception to this rule is some of the more limited pieces like the Automatic powered Sea King or the Sellita powered Oceanographer. Those watches seem to stay steady around $1k.
Is Bulova a Luxury Watch?
The short answer to this is no. Bulova is still very much an everyman's watch. While some of their lineup can be hard to attain in more rural areas (like mine), they usually aren't hard to find and won't break the bank. As of right now, there are no Bulova watches that utilize precious metals. It's mostly brass or stainless steel. Inexpensive movements will also use plastic gears or spacers to keep costs down.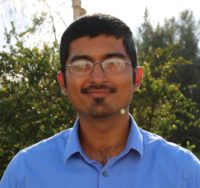 Kaz has been collecting watches since 2015, but he's been fascinated by product design, the Collector's psychology, and brand marketing his whole life. While sharing the same strong fondness for all things horologically-affordable as Mike (his TBWS partner in crime), Kaz's collection niche is also focused on vintage Soviet watches as well as watches that feature a unique, but well-designed quirk or visual hook.