TBWS Listner Regrams! (4/9/2017)

@makmak_domph shares the greatest mug we've ever seen on TBWS – that's his dog they put on the mug 0_0 – needless to say that I need one for my cats. Plus, it's always cool to see the Seiko Stargate – not your typical Seiko piece. It doesn't necessaily have that Seiko diver vibe. If anything, it almost reminds me of one of those Orient M-Force divers. Either way, the mug and the watch are just a perfect pair – stay awesome, man!

On the road? Forgot your watch? No worries! Just do what @psdance did and slap an alarm clock on your wrist and go for that #wristshot! Psdance always has a great feed but this shot in particular is just great because of the casual absurdness that's going on here. I mean, for chrissakes, he's even got #flecto in this shot! Crack us up – worthy of the regram anyday.

@mikerazak has a super thoughful collection of some really wonderful pieces and this Seiko World Time is totally one of them. A reminder of the types of vintage pieces that it's looking like Seiko may be leaving in the dust as a while host of other watches (mainly dive watches) are getting some refreshing treatment. Oh, well – seeing pieces of the past like this make it all worth it. Reissue or no reissue, these pieces are still out there and folks like mikerazak who are sharing them are doing the Horological gods' work.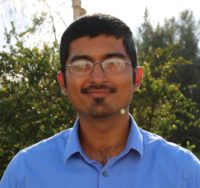 Kaz has been collecting watches since 2015, but he's been fascinated by product design, the Collector's psychology, and brand marketing his whole life. While sharing the same strong fondness for all things horologically-affordable as Mike (his TBWS partner in crime), Kaz's collection niche is also focused on vintage Soviet watches as well as watches that feature a unique, but well-designed quirk or visual hook.