Listener Regrams! (2/25/2018): Raketa Big Zero a la Cubism, Elektronika, and a flying Hamilton
Raketa Big Zero @brhwatches
Check out this piece of serrenditpous cubism art brhwatches made with his Big Zero! Apparently his phone glitched in the middle of shot and out came… this. There's actually something super cool about what come out here – almost like a cubism/fun mirror thing. But there's also something so pleasing and cool about the blues, greens, and reds that were created…huh – seriously, Ben – if you make prints of these I'm buying one.
Elektronika @frednicolaus
In honor of our Affordable Vintage Digital Watches podcast episode, frednicolaus decided to share this awesome piece of history! I talked about the Elektronika line of watches on the show, but I didn't realize that any of you guys actually had the watch. A button must be pressed in order to display the time. Otherwise the thing just looks dead. Plus apparently it eats batteries like no one's business – Fred says he's gotta swap out batteries every 6 months – ha! Take that Citizen Eco-Drive – there are those who work against your green, power-saving ways!… Thanks for sharing, Fred!
Hamilton @mracekproductions
Saw this photo in our #twobrokewatchsnobs hashtag and was like "Yesssssss – now that is badass." Kudos to mracekproductions for the awesome composition in this piece – love the lighting, love the watch – it's all awesome to me. I've always wanted to try shots like this or shots of watches on like coffee cups and stuff – but I'm convinced the watch will just go for a caffeine bath lol. Thank you so much for sharing the shot mracekproductions – this one will stay with me for a while!
Want to have your shot featured here too? Just use the #twobrokewatchsnobs hashtag on Instagram for a chance to be picked for our weekly Listener Regram!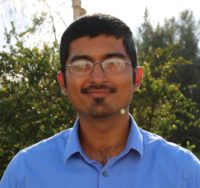 Kaz has been collecting watches since 2015, but he's been fascinated by product design, the Collector's psychology, and brand marketing his whole life. While sharing the same strong fondness for all things horologically-affordable as Mike (his TBWS partner in crime), Kaz's collection niche is also focused on vintage Soviet watches as well as watches that feature a unique, but well-designed quirk or visual hook.