Soviet Watch eBay Listings Round Up #1:

A Kirovskie Crab, Vostok Komandirskie 3aka3, and Raketa Big Zero
By: Kaz Mirza
Hey, everyone! So this is the first installment of a new series that I've wanted to do for a very long time. These eBay Listing Round Ups will basically be me highlighting USSR Watch listing on eBay in order to discuss the authenticity of some pieces in conjunction with franken listings. The goal for me here is education and doing my part to try and help you guys who want to learn more about USSR watches. This segment is still new to me so I'd be super open to criticism or ideas on how to improve. Hope everyone enjoys!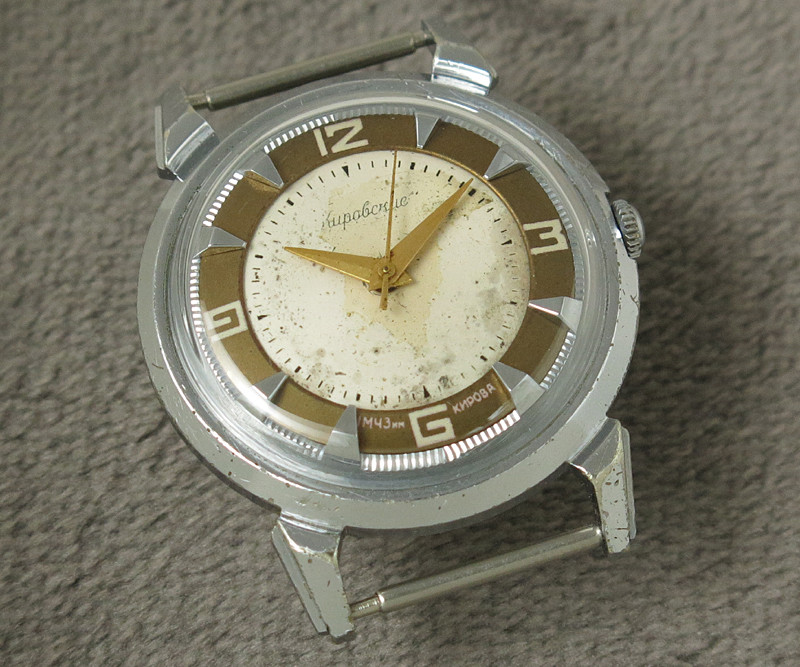 Kirovskie Crab Cal. 2408 16 Jewels (eBay ID: 273310679543)
Kirovskie is a soviet watch brand that doesn't really get too much attention. The reality is the Kirovskie watches were coming out of the First Moscow Watch Factory (FMWF) between the 50s to about the 60s when eventually the First Moscow Watch Factory began focusing more on it's most popular civilian watch line: Poljot. But in those years before Poljot became popular these Kirovskie pieces (named after Sergei Mironovich Kirov a well known and early leader among the Bolsheviks) were noteworthy for being dress watches with an occasional touch of unique flair that was both "Soviet" and contemporary with other similar non-Russian dress watches. One of the more popular Kirovskie pieces is this one here – the Kirovskie Crab.
The Kirovksie Crab gets its name from the unique protrusion and shape of the lugs. Me personally I believe it's eerily reminiscent of the Head Crab monsters from Half-Life 2. The Kirovskie Crabs came in a few variations where the chapter ring was offered in different colors. This example here from eBay seller raretol22 is extremely clean by my estimation. The hands are original to the Kirovskie Crab. The dial also has an appropriate amount of patina. The dials on the Kirovskie Crabs notoriously don't age well. In fact, you can see at the bottom of the dial where the USSR dial designation (CAENAHO B CCCP) has weathered away.

What's really cool about this Kirovskie Crab actually is that it seems to be one of the earlier models. To the left of the 6 o'clock marker we see the marking "1M43," which is the stamp for the First Moscow Watch Factory. By my estimation using this stamp on the dial fell out of practice the closer and closer they moved to the 60s and the growth of Poljot. You can also see the "1M43" stamp on the 16 Jewel 2408 movement on the mainspring barrel and main bridge, which is a practice that the factory actually stuck with for a while. The movement also looks clean and accurate for the time period of the piece.
The case condition is a bit rough – it looks like someone may have chewed on it at some point. But honestly with these Kirovskie pieces it's tough to find them in "excellent" condition. The crown also looks appropriate for the period of the Kirovskie Crab.
Highlights: Hands, dial, crown, and case are original and contemporary for the Kirovskie Crab
Problem Areas: Case condition could be a bit rough based on folks' expectations; seller has good rating but not a lot of transactions
Seller: raretol22 (Photo Credits)
Buy It Now price: $62.99 USD
Definitely check the Kirovskie Crab out* – I honestly can't get enough of that dial 0_o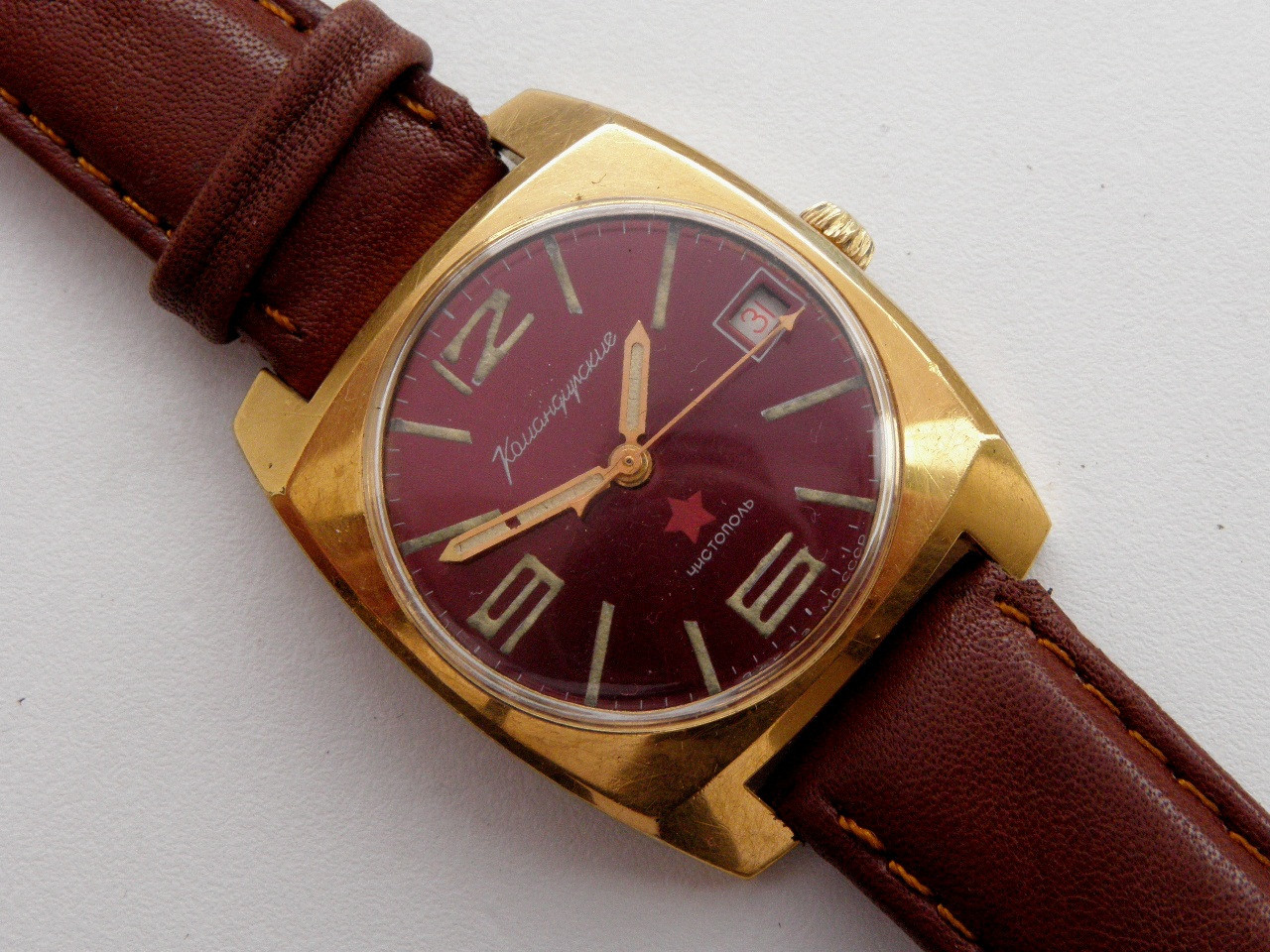 Vostok Komandirskie 3aka3 Cal. 2234 18 Jewel (eBay ID: 332700852631)
I'm very romantic about these Vostok 3aka3 (ZAKAZ) pieces. Vostoks with these dial designations were only available in stores that sold products to members of the USSR Ministry of Defense and their families. This particular model is noteworthy due to it's red dial and square-ish case. A lot of the Vostok 3aka3 models we see are rounder and usually have black dials or grey ones. Obviously also the gold plated case is interesting – usually not for everyone. I would usually be counted in there as well, but for some reason with this Komandirskie 3aka3 it really works.
This piece from eBay seller fialkin77 is most likely from the 70s. In terms of what's looking good, the hands, date wheel, lume, and case back are spot on for 3aka3 Komandirskies of the time. My favorite part is the hands. They match the gilt case and balance the whole thing out and that seconds hand is stunning. Usually with these 3aka3 pieces the seconds hand is replaced or totally thrashed. The arrow-like shape must be delicate, not lending itself well to the ravages of age (and government collapse).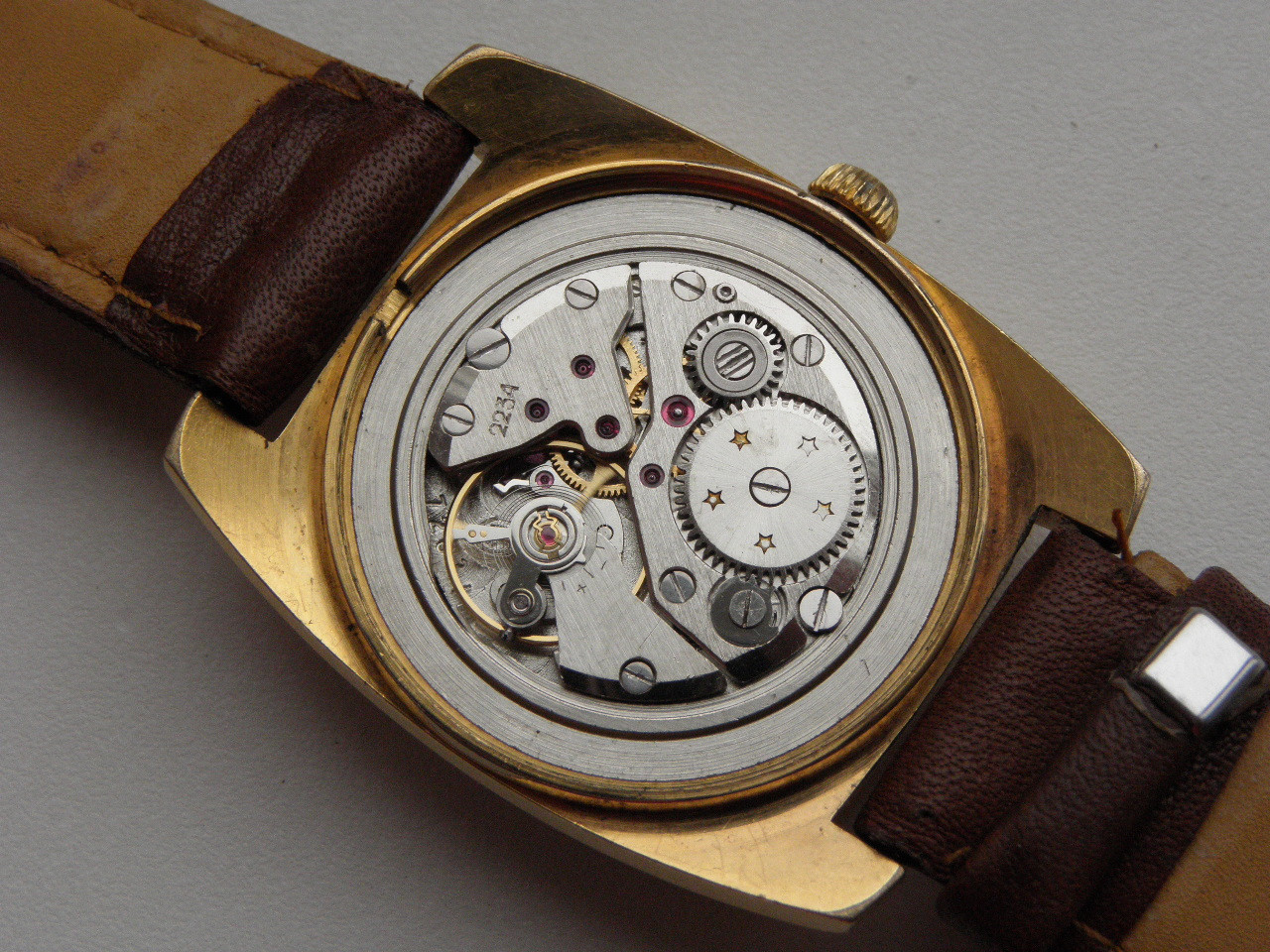 One of the more scrutinized aspects of these 3aka3 Komandirskies (and many other contemporary Vostoks) is the lume. The lume looks like disgusting cupcake icing – there's no getting around it. However, this isn't an indication that the watch is fake or franken. The soviets used to hand-paint the lume on these older Vostoks. This treatment usually means that imperfections are way more visible than if a machine was used. The other factor is that Vostok struggled to get their lume to the right consistency.
The Vostok 2234 caliber is also a little bit of Soviet Horology history. It's one of the first domestically produced hacking movements that Russia ever made.
Highlights: Hands, dial, date wheel, crown, case back, and movement look good.
Problem Areas: The price for this watch feels a bit high… and it looks like some of the lume has fallen off the minute hand. It's unclear if the loose lume piece was retrieved by the watch tech or if it's still rolling around in there.
Seller: fialkin77 (Photo Credits)
Buy It Now price: $150.00 USD*
Check out the 3aka3 Komandirskie here* – decent reference shots.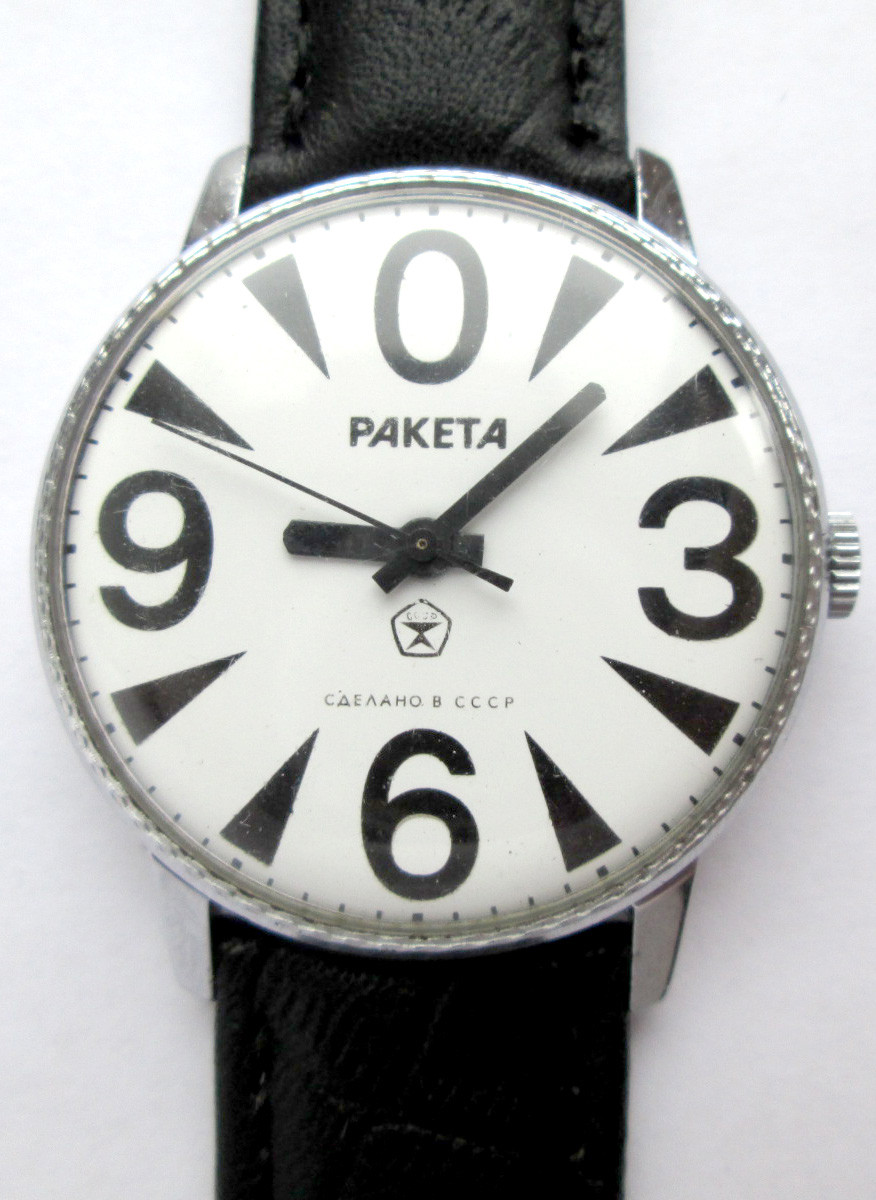 Raketa Big Zero Cal 2609 (eBay ID: 253616726994)
Listen guys this thing is fake as hell. There really isn't any getting around it. First big red flag that most of you should've caught is the case. That's is 100% not the case that belongs to the big zero. I've seen this case paired with assorted different Raketa dials. For reference check out the case on my Raketa Big Zero for reference.
What's really deceptive about this piece is that the hands are technically correct for the Raketa Big Zero. But even though the hands are correct, the dial behind them is another huge red flag. Focus on the points of the triangles and compare them to the ones on my Big Zero. The ones in the listing are way too sharp plus the Arabic numerals are also a touch too large. Keeping those items in mind, you'll also notice that the edges of the dial markers and numbers are fuzzy and faded. The Raketa Big Zero traditionally has very thin, resin applied markers. These tend to age very well by keeping their color. Plus, being applied, the edges have pretty clean lines. What I suspect we're seeing here is one of the notorious printed Big Zero dials. The black and white nature of the Big Zero dial in conjunction with the fairly straightforward layout of elements makes it a popular target for folks to print fakes. But if you have a keen eye you'll be able to avoid these in the wild.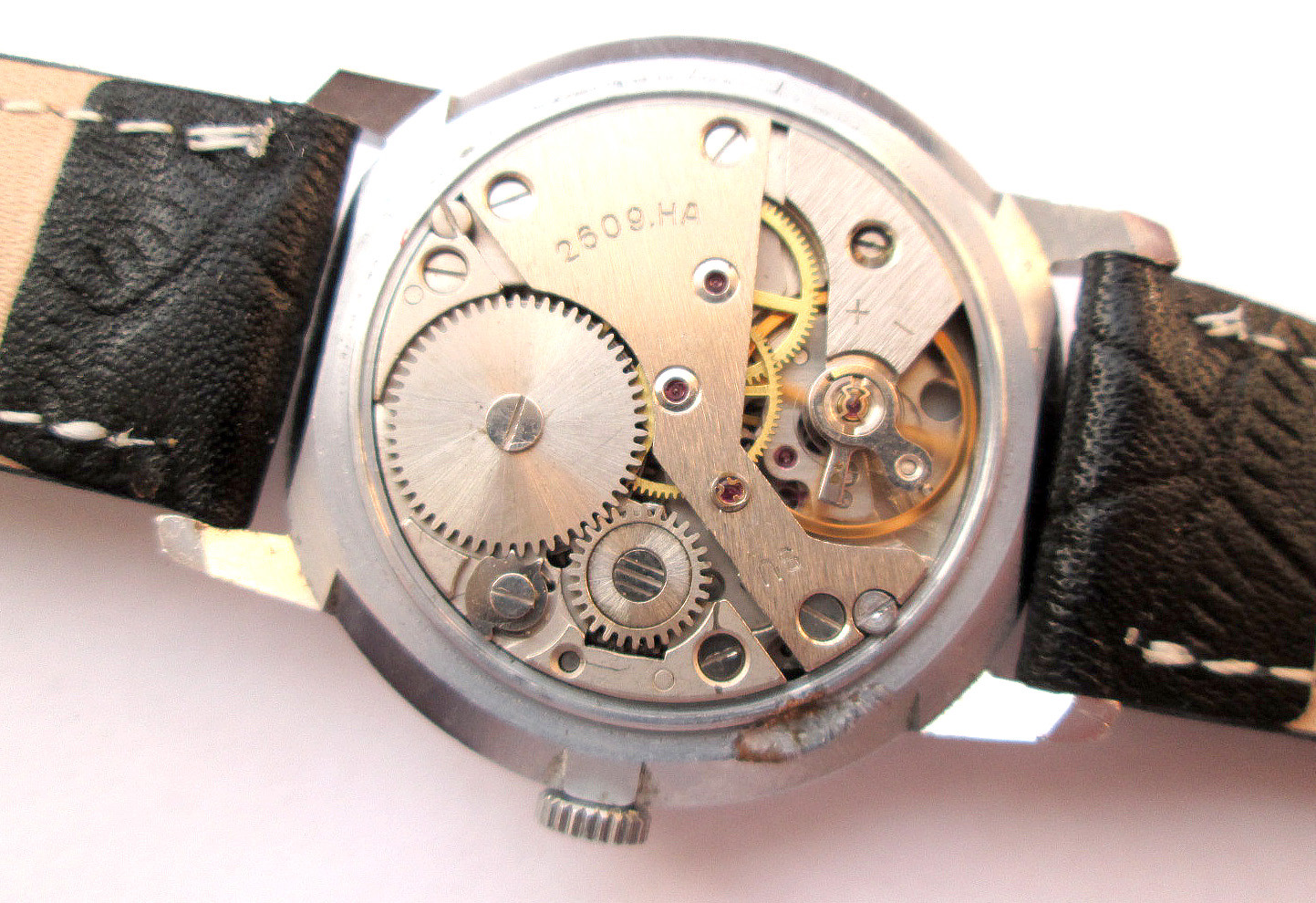 For what it's worth, the Raketa 2609 movement is accurate and looks good. But Raketa made so damn many of these 2609 movements that it's really easy to find them in a lot of Raketa models. Oh, and the crown also isn't real. It's a bit too wide and not thick enough.
Highlights: I mean… maybe you can use it as an implemented melee at 1d4..?
Problem Areas: The fake elements of the watch outweigh the authentic parts. The case, dial, and crown just aren't correct for the Big Zero. I would avoid it.
Seller: ruscamera (Photo Credits)
Buy It Now price: $57.00 USD
Check it out here to see if you can spot the franken parts*
If anyone has any questions about these pieces or comments on this new reoccurring series please let me know. I'm still figuring out the best approach here!
Please Note: I just want to provide this disclaimer that as most of you know there is always an inherent risk with any type of vintage watch purchase whether something gets damaged in transit or the piece experiences mechanical failure. But the great thing is that in these instances eBay will protect you.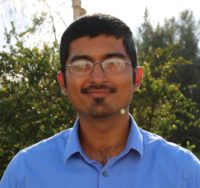 Kaz has been collecting watches since 2015, but he's been fascinated by product design, the Collector's psychology, and brand marketing his whole life. While sharing the same strong fondness for all things horologically-affordable as Mike (his TBWS partner in crime), Kaz's collection niche is also focused on vintage Soviet watches as well as watches that feature a unique, but well-designed quirk or visual hook.