Listener Regrams! (3/4/2018): Dan Henry 1970, Komandirskie 1965 Reissue, and a Bauhaus Stowa!
Dan Henry 1970 @chris.hunter77
These Dan Henry automatics are so cool – love the vintage styling and the fun features like the interior rotating bezel and the OJ (there's also a version in grey). But the best part is the level of value you get from both the price of the piece and how dedicated Dan Henry is to customer service. Chris.hunter77, huge props on such a cool piece – the 40mm and rubber strap are a killer combo on your wrist. Thanks for sharing the shot with us!
Komandirskie 1965 Reissue @cameronlaz
I was super surprised when I saw this pop up on cameronlaz's feed – this is an reissue of one of the original Vostok's comissioned by the USSR Minitsty of Defense. The watches were sold in stores specifically catered to offer products to defense ministry members and their families. Originals of the models can be found online and are differentiated by the ZAKAZ (or 3AKA3) designation on the dial. The originals had the super cool Vostok 2234 caliber, which could hack! This modern reissue is equipped with the caliber 2414, which is actually the movement they used in some ZAKAZ pieces that were produced later on in the 80s. Super cool piece, Cameron – hope it wears well – thanks for sharing!
Bauhaus-style Stowa @olmeetsmuc
I think its easy to forget just how awesome Stowa is in regards to not just their awesome fliegers, but these Bauhaus style pieces as well! Super clean, classic, but still very refreshing – not always easy to pull that off! Kudos on the cool piece olmeetsmuc and thank you for sharing!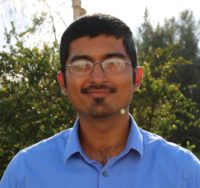 Kaz has been collecting watches since 2015, but he's been fascinated by product design, the Collector's psychology, and brand marketing his whole life. While sharing the same strong fondness for all things horologically-affordable as Mike (his TBWS partner in crime), Kaz's collection niche is also focused on vintage Soviet watches as well as watches that feature a unique, but well-designed quirk or visual hook.